Our Board
The Canadian Housing and Renewal Association's business is managed on behalf of the membership by a board of directors consisting of fourteen elected directors. Directors serve for three-year terms and elections take place annually prior to the association's Annual General Meeting in the spring.
View the Terms of Reference for the Board of Directors.
2020-2021 Board of Directors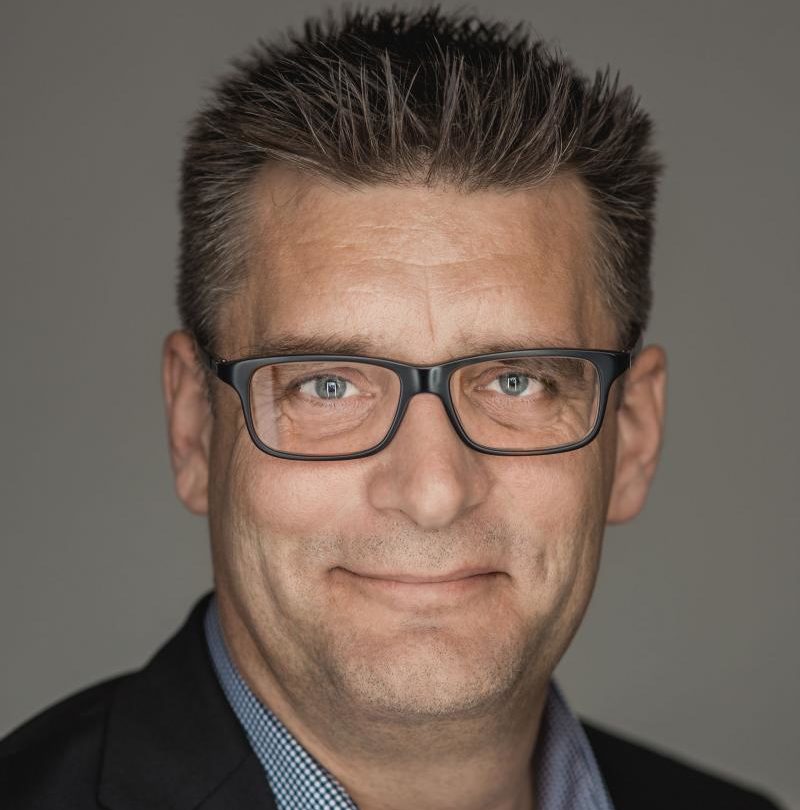 PRESIDENT | Director at Large
Kevin Albers
CEO, M'akola Housing Society and M'akola Development Services
kalbers@makola.bc.ca
Read Bio
Expand
Kevin is a key player in the future of affordable housing and is well-known for leading with innovative ideas and creative solutions while navigating the expiration of operating agreements. He is the CEO of the M'akola Group, the largest Indigenous affordable housing provider and developer in British Columbia and has worked with many First Nations to create on and off reserve homes. Kevin has been a catalyst in getting many new housing projects off the ground and he's paved the way for many housing providers through creative partnerships. He is Chartered Professional Accountant, Chartered Member of the Institute of Housing and holds a Certificate in Project Management.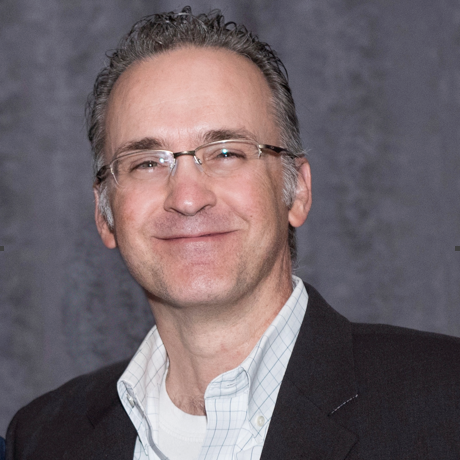 PRESIDENT ELECT | Regional Director, Nova Scotia & PEI
Timothy Crooks

Executive Director, Phoenix Youth Programs
tcrooks@phoenixyouth.ca
Read Bio
Expand
Timothy is the Executive Director of Phoenix Youth Programs (Phoenix) in Halifax, Nova Scotia. In addition to his work with Phoenix, he has served on a variety of boards and steering committees within the extended community and continues to be active with several provincial and national initiatives. He has been involved with the School of Health and Human Performance at Dalhousie University as a sessional instructor teaching on issues relating to counselling and youth at risk. Timothy has served as Chair of the Advisory Committee for the Department of Child and Youth Study at Mount St. Vincent University. Presently, he is on the Advisory Board for the Centre for Employment Innovation and is also on the Board of the Nova Scotia Community Sector Council.
He is a graduate of the School of Social Work at Dalhousie University and prior to his years in this field, has a background in teaching having graduated from Acadia University. During his career, Timothy has been honored to receive recognition for his efforts:
The Canadian Society of Association Executives – Community/Association Leadership Award.
Gordon Foundation – recognition of his impact on the field of Child and Youth Care work.
Acadia University identified Timothy as an Outstanding Alumnus.
Business Person of the Year- Silver Award – Halifax Chamber of Commerce Business Awards.
Honorable Mayann E. Francis, Lieutenant Governor of Nova Scotia – recognizing his work on social justice issues within the extended community.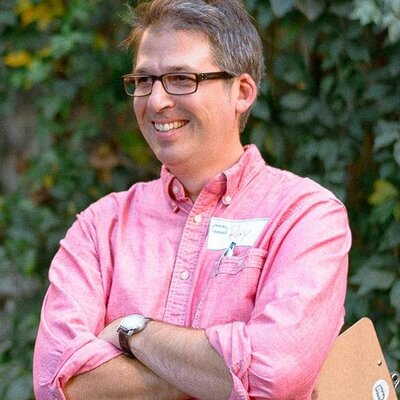 VICE PRESIDENT | Director at Large
Ray Sullivan
Executive Director, Centretown Citizens Ottawa Corporation
Ray.Sullivan@ccohousing.org
Read Bio
Expand
Ray is Executive Director of Centretown Citizens Ottawa Corporation (CCOC), a private non-profit housing company that manages almost 1600 affordable homes at over 50 properties in downtown Ottawa. CCOC has a 45-year reputation as an innovative developer, an active advocate and a responsible community-based landlord. Ray also chairs the Board of Cahdco, a non-profit real estate development corporation incubated by CCOC.
As a strong advocate for collaboration and sector integration, Ray believes in the power of collective action and uniting to shape our own future. Ray has worked in the affordable housing field since 1999 and throughout his career has sought to strengthen the voice of the non-profit housing sector.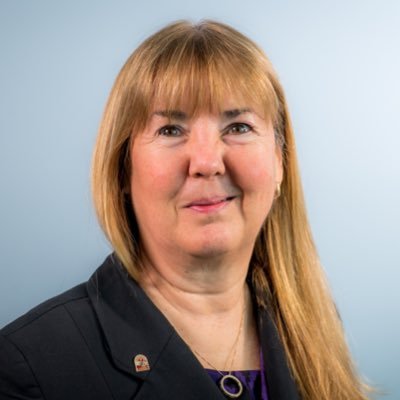 TREASURER | Director at Large
Kathy Stinson

Chief Executive Director, Victoria Cool Aid Society
kstinson@coolaid.org
Read Bio
Expand
Kathy has been providing leadership in the not-for-profit and public sectors since 1989. A Chartered Professional Accountant (CPA, CMA), she was Finance and Operations Leader with the Boys and Girls Club Services of Greater Victoria until 2003 when she left for a brief but rewarding stint with the Government of Nunavut. Kathy returned to work with Victoria Cool Aid Society and has been their Executive Director / CEO since 2005. Cool Aid creates opportunities for people who are homeless or living in poverty, making a difference through housing, health care, support and emergency shelters.
She served on the board of the BC Non Profit Housing Association from 2008 to 2014, including two years as Chair. In 2012 she was honored at the annual Victoria Leadership Awards with the inaugural United Way of Greater Victoria award for Collaboration and Partnership; and in 2013 Cool Aid received the Victoria Foundation Community Leadership Award.
A lifelong learner, she earned a graduate certificate in project management from Royal Roads in 2001, became a Fellow of the Ivey School's Community Shift program in 2013, and achieved Chartered Member status (CIHCM) with the Chartered Institute of Housing in 2016. Kathy believes that housing is a human right and is passionate about ending homelessness because no one should have to sleep on the street or go hungry.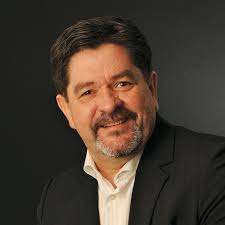 SECRETARY | Director, Aboriginal Community
Robert Byers
Chief Executive Officer, Namerind Housing Corporation
r
byers@namerind.com
Read Bio
Expand
Beginning employment with Namerind in July 2005, Robert focuses on developing partnerships with community groups that share a common goal: a better community for those in need. Robert's approach is inclusion of a national voice and broad participation in the community to advance authentic community reconciliation. Joining Regina's Chamber of Commerce several years ago, Robert gained recognition, holding a board position for 6 years, recently Namerind was a Paragon Awards finalist for Business of the Year. He serves as a trustee with the MacKenzie Art Gallery Board and a member of Regina's Mayor's Housing Commission.
Since 2013 Robert participates as a member on Regina's Community Advisory Board under the Housing Partnership Strategy, working to plan and implement strategies to end homelessness and review funding proposals. Recently he was elected Chair to the Executive Leadership Council for Regina's Plan to End Homelessness. Additionally, as a member of the National Advisory Committee on Homelessness, Robert provided input to preventing and reducing homelessness and how to redesign the Homelessness Partnering Strategy post-2019.
As the Canadian Housing and Renewal Association Director of Indigenous Communities, Robert chairs the association's Indigenous Housing Advisory Caucus.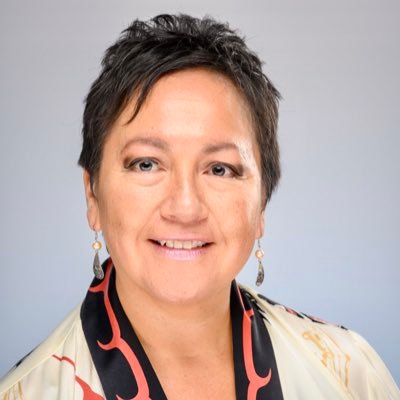 Regional Director, British Columbia
Margaret
Pfoh
Chief Executive Officer, Aboriginal Housing Management Association
mpfoh@ahma-bc.org
Read Bio
Expand
Margaret Pfoh is Tsimshian from the Eagle Clan of the Gitga'at First Nation. She bring more than 22 years of housing management experience and is currently the Chief Executive Officer for the Aboriginal Housing Management Association.
She was the longstanding CEO of Mamele'awt Qweesome/To'o Housing Society (MQHS). During Margaret's tenure in housing, her team spearheaded the creation of an Urban Village concept at MQHS—a full-spectrum rental housing concept, rooted in indigenous culture and welcoming to the whole community.
Through innovation and tenacity, she increased the MQHS portfolio fivefold and implemented many support programs to help Indigenous families on the road to self-sufficiency. Margaret also served as President and Director of the Aboriginal Housing Management Association for nearly 20 of these years, supporting both the organization's evolution and successful devolution of provincial Aboriginal housing programs and services to the association. The first of its kind in Canada to do so, second in the world.
Regional Director, Alberta
Susan McGee

Executive Director, Homeward Trust
smcgee@homewardtrust.ca
Read Bio
Expand
Susan is the Chief Executive Officer of Homeward Trust Edmonton. She was appointed Executive Director of the Edmonton Joint Planning Committee on Housing (EJPCOH) in July 2005, and assumed Executive Director responsibilities for the Edmonton Housing Trust Fund in June 2007, overseeing the consolidation of these two organizations under the new banner of Homeward Trust in 2008.
Under her leadership, Homeward Trust Edmonton has undergone significant growth to meet the requirements and expectations of an organization mandated to implement a plan to end homelessness.  In the first five years of implementing Edmonton's plan, Homeward Trust developed a Housing First program, funding several agencies to provide access to housing and supports for over 5,600 individuals. Several capital projects are underway, including permanent supportive housing for those requiring a high level of supports, and additional services have been added to augment the capacity of existing agencies.  Homeward Trust emphasizes the importance of culturally informed services and strives to ensure Indigenous organizations and individuals are active partners in addressing homelessness as experienced by Indigenous community members.
Prior to Homeward Trust, Susan served as Executive Director for the Edmonton Downtown Development Corporation (DDC).  During her 13 years with the DDC, she oversaw the implementation of several significant projects which have contributed to the renaissance of downtown Edmonton. These included the Alberta Main Street Programme, the retention of the City Market downtown, establishing the Arts District Partnership, and partnering on numerous community based initiatives. In addition to her professional work, Susan has been an active member of the community, volunteering on various committees and boards, and is committed to supporting other cities undertaking the challenging task of ending homelessness. Susan received her B.Sc. in Architecture from Ryerson University, Toronto, and has an MBA through the Edinburgh Business School of Heriot-Watt University.  She is a recipient of the Alberta Centennial Medal and the Diamond Jubilee Medal.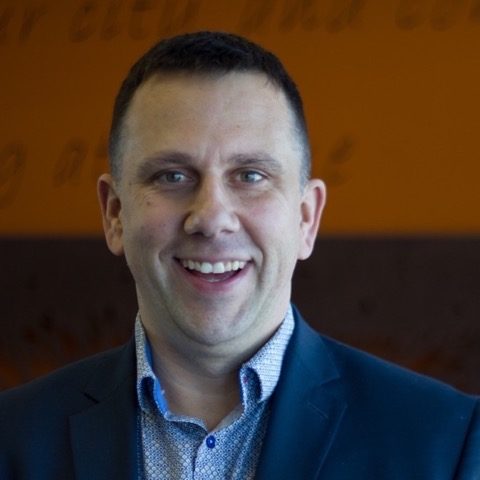 Regional Director, Saskatchewan
Tyler Stewart

Chief Executive Officer, Stewart Properties
Tyler@stewartproperties.ca
Read Bio
Expand
Tyler is the President and CEO of Stewart Properties, an affordable housing provider based in Saskatoon, SK. Tyler and his team have a passion for helping individuals who have trouble helping themselves. Under Tyler's leadership, Stewart Properties has become one of the leaders in affordable housing in the province of Saskatchewan having established partnerships with various non-profits to provide secure affordable housing to the people each agency serves.
Tyler received his diploma in Business Administration from Mount Royal College in 1997. He volunteers his time by sitting on numerous boards and involving himself in community service groups where his passion for helping others and affordable housing manifest itself. He is very active in the Saskatoon residential housing industry as a Director of SHIP (Saskatoon Housing Initiatives Partnership), a Director at CFAA (CDN Federation of Apartment Association), and a former Director of SKLA (Saskatchewan Landlord Association). Tyler also sits on various non-profit boards including The Kinsmen Club of Saskatoon and the YMCA.
In an attempt to live a balanced life, he spends his free time with his lovely wife, two boys and daughter, travelling the world, spending time in the outdoors and making the most of what life has to offer.
Regional Director, Manitoba
Christina Maes Nino

Executive Director, Manitoba Non-Profit Housing Association
execdir@mnpha.com
Read Bio
Expand
Christina Maes Nino has spent her career working to support, organize and collaborate with people living in poverty, often focused on improving housing circumstances. After working as a frontline support staff with people who were previously homeless in Vancouver's Downtown Eastside and as a community development worker in social housing in Calgary, Christina decided to pursue policy and research.
Christina was the coordinator and co-author of "Here and Now: The Winnipeg Plan to End Youth Homelessness" (2017), and Winnipeg's Street Census projects, conducted in 2015 and 2018. She is the co-author of the Winnipeg Street Health Report (2011) and has published two chapters in edited books, "Decolonizing Planning" (2014) and "Poor Housing" (2015). She has also partnered with resident associations, planners, and Neighbourhood Renewal Corporations in Winnipeg's inner city to develop three neighbourhood housing plans.
Currently Executive Director of the Manitoba Non-Profit Housing Association, Christina supports non-profit housing providers to build a thriving, sustainable non-profit housing sector in Manitoba through advocacy, professional development, and partnership building. She is an active member of the Winnipeg Right to Housing Coalition.
Regional Director, New Brunswick
George Cormier

Executive Director, New Brunswick Non Profit Housing Association
george@nbnpha-alsblnb.ca
Read Bio
Expand
George recently jointed the New Brunswick Non Profit Housing Association (NBNPHA) as Executive Director. He comes to that role after having held leadership roles in the long-term care and affordable housing sectors in rural New Brunswick for the past several years. He also currently holds a municipal councillor seat in Memramcook and is engaged in initiatives with seniors and the age-friendly community.
He is a former Francophone Special Care Home Association Board Member and has served for a number of years as the Moncton Region Director for the NBNPHA. George sits on the Provincial Roundtable that advises the Department of Social Development on the new Aging Strategy. In addition to his extensive background in the housing sector, he also holds an MBA and is a candidate for the Chartered Professional in Human Resources designation.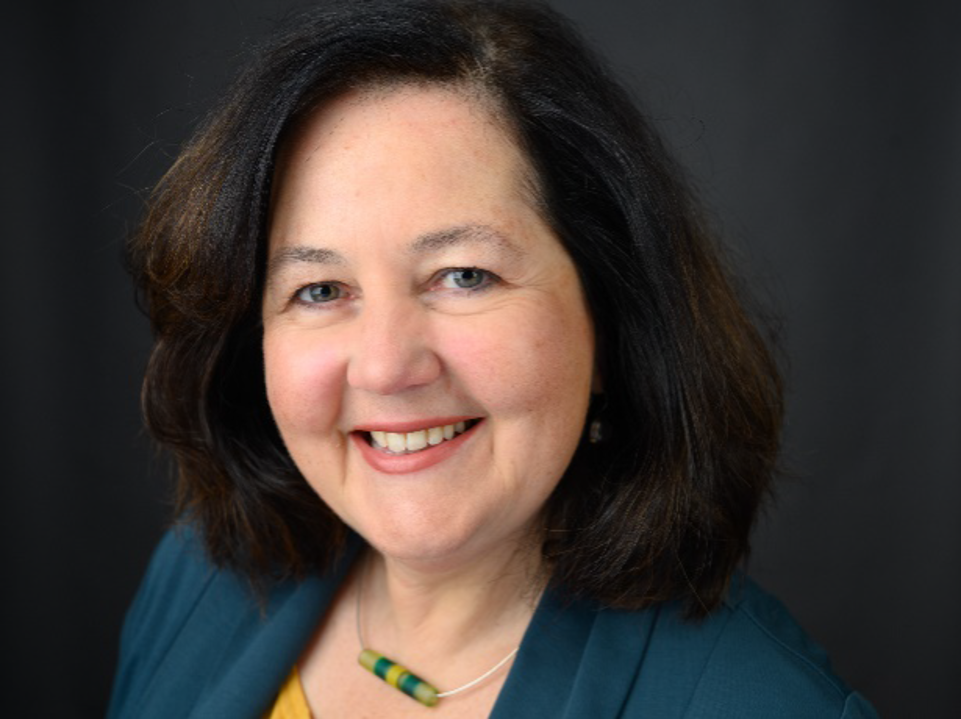 Regional Director, Ontario
Olga Tasci
Director Operations, Agency for Cooperative Housing
otasci@agency.coop
Read Bio
Expand
With some 25 years of non-profit housing experience as a senior manager, board member and front-line service provider, Olga is a dedicated housing professional. Throughout her career, she has had the privilege of supporting resilient community-based housing and developing networks in government and housing sectors both nationally and internationally.
Olga has gained experience leading the front-line work at both the Agency for Co-operative Housing, the co-op housing sector and on the governance side of a non-profit in Ottawa, and is a volunteer as President of Taiga Non-Profit Housing. Earlier in her career, Olga worked for a co-op housing membership organization for 15 years, and offered expertise in association management and membership retention.
Olga's experience working with different levels of governments, CMHC and housing organizations provides valuable insight to CHRA in the challenges arising with the development of new housing programs and affordable housing issues.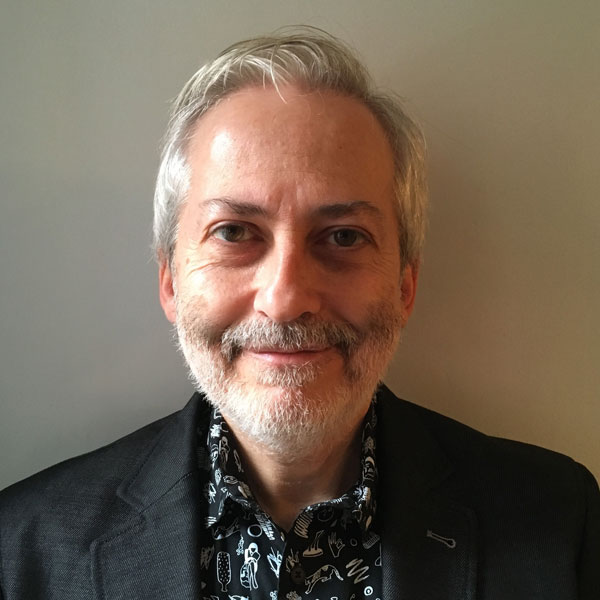 Regional Director, Quebec
Jacques Beaudoin

Secretary General, Réseau quebecois des OSBL d'habitation
j.beaudoin@rqoh.com
Read Bio
Expand
Jacques Beaudoin has been with the RQOH since January 2015 and is also a member of the Barreau du Québec. Jacques became involved in social initiatives when he was a student in the late 1970s, and since, has developed a certain expertise in supporting autonomous community organizations.
Before joining the RQOH team, he worked at the Mouvement Action-Chômage de Montréal, where he was able to exercise his talents as a litigator before the administrative tribunals responsible for employment insurance. After a few years in this field, he decided to devote his expertise towards the consolidation and promotion of the community housing sector. He firmly believes that the right to affordable and adequate housing is an essential condition for the development of all citizens.
Upon his arrival at the RQOH, Jacques assumed responsibility for the Network's research and training programs. As Secretary General, he is now responsible for public affairs and shares responsibility for the governance of the organization.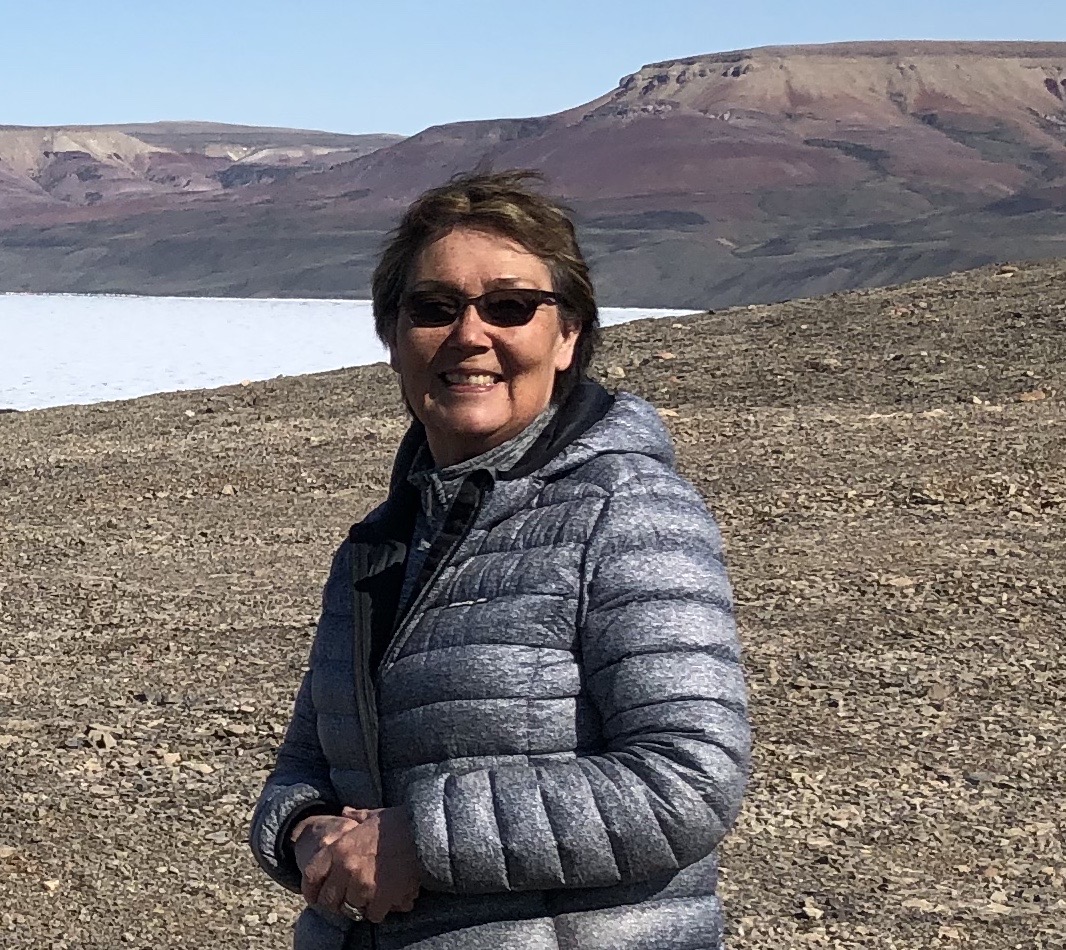 Regional Director, Northern Territories
Patsy Kuksuk

Executive Director, Programs, Nunavut Housing Corporation
pkuksuk@gov.nu.ca
Read Bio
Expand
Patsy has been working in the Housing Sector for approximately 30+ years. To date, she has been working for the Government of Nunavut, Nunavut Housing Corporation (NHC) for 20+ years first as a Manager, Rental Programs, then Director of Operations, Vice-President and currently as the Executive Director, Programs. She has represented NHC on the CHRA Board and has attended almost all their conferences in the last 15 years. She learned many ways of building homes and programs from other stakeholders while attending Congress and as a board member. In return, CHRA and Congress delegates also learned from her experiences from the northern point of view. Patsy has also been a Chairperson for Divisional Board of Education, Deputy Mayor of Arviat and other various boards and like to volunteer her time in helping people in need.
Regional Director, Newfoundland and Labrador
Simone Lilly

Affordable Housing Development Facilitator, City of St. John's
affordablehousing@stjohns.ca
Read Bio
Expand
As the Affordable Housing Facilitator for St. John's, Newfoundland & Labrador, Simone leads the implementation of their strategy for tackling the growing housing needs of our municipality. She is passionate about raising awareness around the impact housing has on sustainable development, economic security, and our community's health.
As the chair of our City's Affordable Housing Working Group and member of the End Homelessness St. John's Community Advisory Board, She has well-developed expertise surrounding housing and homelessness issues in her community. she understands the varied experiences of developers, tenants, organizations and government as they navigate new partnerships in the Atlantic context to work towards National Housing Strategy ambitions.
Her career has always been grounded in municipal and grassroots community development work. This experience, combined with her academic pursuit of a Masters of Public Administration Management, creates an opportunity for her to contribute to CHRA's bold program and policy initiatives.