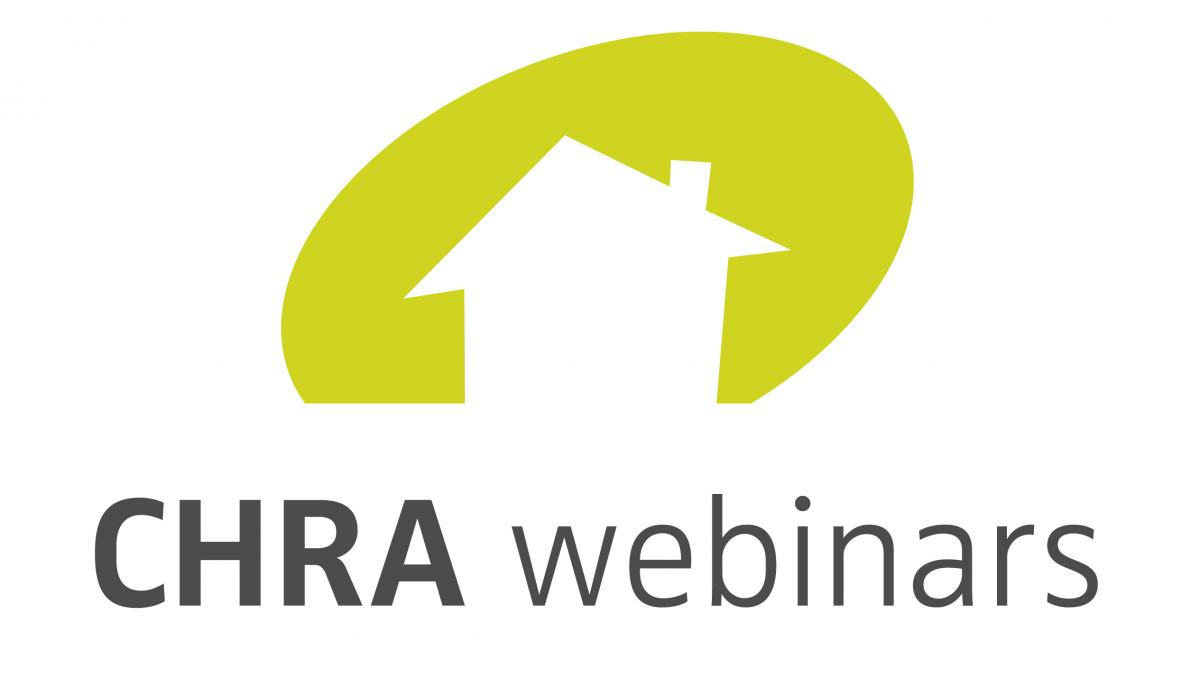 Our webinar series tackles the full range of housing issues in Canada with discussions on the most relevant housing and homelessness issues and solutions. These sessions showcase housing experts as they profile leading research and projects, promising practices.
PAST WEBINARS


The NEW Community Housing Transformation Centre
December 4, 2019
The Community Housing Transformation Centre (The Centre) is officially opening its virtual doors on December 13. The Centre is a new pan-Canadian non-profit organization that will work with housing organizations across Canada to drive transformation, sustainability and growth in community housing. The Centre is bringing together the expertise, resources, and promising practices from across the sector into one place to help housing providers find solutions to their challenges, identify gaps, and find promising transformative practices to study and scale up.
The Centre's Executive Director, Stéphan Corriveau, will provide an overview of what The Centre is and how your organizations and tenants can benefit from its funding programs, and Resource Centre. Stéphan will also provide information on how to apply for the Community-Based Tenant Initiative Fund and the Sector Transformation Fund beginning on December 13.
Download the presentation here (english)
Download the presentation here (french)
---
Social Housing Around The World - South Africa
November 26, 2019
Following a brief summary of Rooftops Canada's social housing and urban regeneration work in South Africa, Barry Pinsky, Executive Director, will moderate a conversation between Jeff Morrison, Executive Director, Canadian Housing and Renewal Association and Malcolm McCarthy, General Manager, National Association of Social Housing Organisations in South Africa about the state of, and issues and opportunities surrounding social housing in Canada and South Africa.
---
Ending Chronic Homelessness
October 10 2019
Built for Zero Canada includes 33 communities from seven provinces and one territory who are working together to create a sense of urgency, optimize local homeless systems, accelerate the adoption of proven practices, and drive continuous improvement. On this webinar, hear from three Built for Zero Canada communities who have made measurable reductions in chronic homelessness. Learn more about their work and the connections they have made to their local housing systems in this process. Led by Marie Morrison, Director of Built for Zero Canada (BFZ-C), and featuring Lori Richer of Guelph-Wellington, Michelle Corley of Kawartha-Haliburton, and Emily Dietrich of Edmonton.
Download the presentation here
---
CHRA Summer 2019 Member Update
Community housing is in a period of profound change.  Social and non profit housing is facing an array of new policies, new programs, and new pressures.  As a result, the need for a strong national association has never been as relevant.
This webinar will provide an overview of community housing changes at a national level, including new programs and services being offered by CHRA.  In short, what has your association done for you, and what is on the horizon?  Among the topics to be discussed include:
National Housing Strategy:  Recent developments regarding National Co-investment Fund, right to housing legislation, Federal Community Housing Initiative, Community Housing Transformation Centre, Canada Housing Benefit, research funding, Shared Equity Mortgage Provider program, and others.
Federal Election 2019 Initiatives:  Next steps on CHRA's A Home for Everyone campaign
CHRA Indigenous Caucus – update on national survey of urban and rural Indigenous housing providers, forthcoming governance changes.
Update on the Housing Professional Mentorship Program and how members can apply for 2020.
Teasers on Congress 2020 in Saskatoon, and updates on future locations.
Updates on new member affinity programs, including Home Depot, Grand N Toy, and others.
This webinar will also be an opportunity for members to have their voices heard on a range of topics.
If you are member and would like a link to the recording of this webinar, please email info@chra-achru.ca
---
Affordable Homeownership by Non-Profits: Shared Equity Mortgage Models
On June 17, 2019, CMHC announced the Shared Equity Mortgage Provider (SEMP) Fund, a program to help eligible Canadians achieve affordable home ownership. The 5-year program will provide up to $100 million in lending to shared equity mortgage providers over a five-year period, to help them scale-up their business and encourage new players to enter the market.
This timely webinar will introduce the Shared Equity Mortgage Model as it is used by non-profits for facilitating affordable homeownership. Our speakers will present the model that they are using in their programs and discuss why it matters in the affordable housing spectrum. As well, CMHC will provide an update on the Shared Equity Mortgage Provider Fund.
There are a few non-profits in Canada who have been in the shared equity mortgage business for some time – we will hear from three of them:
Trillium Housing provides eligible home purchasers (those with incomes below the local median income) with a shared-appreciation mortgage.
Options for Homes has been in the affordable home ownership sector for over 25 years. Options is a developer and has completed over 3000 units to date. Through their model, they provide between 10-15% down payment support, purchasers are expected to have a 5% down payment.
The Accès Condos program is part of Société d'habitation et de dévelopment de Montréal (SHDM) a non-profit and self-financing agency of the Ville de Montréal. The Accés Condos program accredits affordable and quality-built units through agreements with developers and provides 10% down payment to purchase an accredited unit from the developer.
Katherine Lawlor, Advisor, Policy, CMHC
Joe Deschenes Smith, Principal and Founder, Trillium Housing
Heather Tremain, CEO, Options for Homes
Patrick Pretty, Project Coordinator, Société d'habitation et de dévelopment de Montréal (SHDM)
---
Kick-Off to the 2019 Federal Election Campaign: A Home for Everyone
The next federal election will be held October 2019. For the past several months, CHRA has been hard at work preparing a campaign designed to influence the electoral platforms and positions of the major political parties, and ultimately, the next government. The purpose of this webinar is to formally launch CHRA's election campaign – A Home For Everyone. In this webinar, CHRA discusses the key election messages that have been developed and the engagement that has already occurred with political parties. We unveil the campaign website, and most importantly, discuss how you can get involved in the coming election campaign.
During the last federal election in 2015, CHRA led the call for the creation of a National Housing Strategy – and we succeeded. We demonstrated then that elections matter – let's continue that momentum in 2019!
Please note the sound quality is poor for a few minutes near the beginning of the recording. 
---
Social Housing Around the World: a series | episode 2: Housing Opportunities Commission of Montgomery County 
In our second episode of the Social Housing Around the World series, hear from Housing Opportunities Commission of Montgomery County (Maryland, USA). HOC's mission is to provide affordable housing and supportive services that enhance the lives of low-and moderate-income families and individuals throughout Montgomery County. HOC assists customers in maintaining their housing, while maximizing their quality of life and helping them attain the highest level of self-sufficiency possible by connecting customers to crisis intervention, financial literacy services, and site-based programming. In this webinar, HOC will present an overview of their service model, including HOCHousingPath.com, an on-boarding application for all HOC rental housing programs; and, HOC Academy, home to HOC's resources, training and support provided to adult and youth customers.
Speaker:
Stacy L. Spann, Executive Director, Housing Opportunities Commission of Montgomery County
---
Rural homelessness rarely presents the same way as in urban centers. Consequently, data on rural homelessness is extremely limited and communities are often met with disbelief when attempting to address local homelessness issues or determining housing need. Join us to learn about the first-ever "Step-by-Step Guide to Estimate Rural Homelessness" and see results from the first few pilot studies. This guide has already been applied in more than 25 rural communities across Canada. This webinar presentation will give you enough knowledge to apply this guide in your community as well as gather the data necessary to inform homelessness issues and resolve them.
Speakers:
Zain Abedin, Manager, Community Development, Alberta Rural Development Network
Presentation 
Sharida Csillag, Community Development Coordinator, Special Initiatives, Stony Plain FCSS
Lynne Bossman, Integrated Supports Coordinator - Seniors, Spruce Grove FCSS
Presentation
---
There is a long-standing tradition in Vienna to expand social residential construction, housing prices, and rents, beyond the forces of the free economy. This webinar will explain this internationally unique story of success, it´s reasons and the different forms of social housing in Vienna. The webinar will cover:
Some general facts and figures about the city of Vienna and the city's housing situation.
History of social housing in Vienna.
Information about the two different forms of "social housing" – subsidized housing and council flats.
Explanation of the allocation criterions.
Facts and figures about "Wiener Wohnen", who is the owner and caretaker of the council flats.
Presentation of the new residential development areas in Vienna.
Quality and Affordability – Explanation of the four-pillar model of subsidized housing.
Speaker: Christian Schantl, Head of Communication & Marketing Department, Stadt Wien - Wiener Wohnen
Download Christian's presentation here. 
---
Throughout Canada, the community land trust movement is picking up speed. The model proposes an approach to land that ensures perpetual affordability and community control of the land. Flexible, the model aligns with the existing needs and characteristics of the communities in which it is used offering the opportunity to protect commercial properties, community gardens, co-ops, and single and multi-family homes from the speculative real estate market. This session will provide an overview of emerging initiatives in Canada and the US that bring into focus a collective vision for community land stewardship.
Speakers:
John Emmeus Davis, Partner, Burlington Associates in Community Development
Marie-Sophie Banville, Développement, Vivacité - Société immobilière solidaire
Joshua Barndt, Executive Director, Parkdale Neighbourhood Land Trust
---
The Canadian Rental Housing Index
In May of 2018, BCNPHA and partners from across Canada released a major update to the Canadian Rental Housing Index (CRHI). The Index is an interactive web-map and Canada's most comprehensive database of rental housing statistics, providing information on affordability and overcrowding for over 800 municipalities and regions across the country. Based on a custom dataset from the 2016 long-form census, the Index can be used for a variety of purposes such as understanding rents, incomes, cost burdens, and overcrowding of renter households in communities throughout Canada.
The goal of the Index is to inform long-term planning, policy development, research, and decision-making for Canada's affordable rental housing sector. We have seen many examples in the past of housing stakeholders and organizations using the Index to inform planning, and we are beginning to see the new Index data be translated into policy and research such as housing affordability profiles, housing and homelessness strategies, and landlord-tenant resources.
In this webinar, Brian Clifford of BCNPHA provides an overview of the CRHI and its history; demonstrates how to use the tool; and provides examples of how the Index has been used in practice.
To learn more about the Index, please visit www.rentalhousingindex.ca.
Speaker: Brian Clifford, Policy Manager, BC Non-Profit Housing Association
---
Topics will include:
Advocacy initiatives – including continuing work on the National Housing Strategy
Upcoming research projects and other initiatives
Indigenous Caucus
Update on the Housing Professional Mentorship Program
Teasers for upcoming events and activities: Fall Webinar Series, Housing on the Hill, and Congress 2019
Developments with provincial housing associations
There will also be an opportunity for our members to share their perspective and have their voice heard on a range of topics.
Not sure that you're a member or thinking of joining? Emilie Sartoretto, Manager, Membership and Communications is happy to help. Contact her at esartoretto@chra-achru.ca or (613) 594-3007, ext. 22
---
A For Indigenous, By Indigenous National Housing Strategy
June 20 2018
The federal National Housing Strategy committed to working toward co-developing distinctions-based First Nations, Inuit and Métis Nation housing strategies. However the Government of Canada's distinctions-based approach risks creating a large service gap for the 87 per cent of Indigenous Peoples not living on reserve lands, but in the urban, rural and northern parts of Canada. In June 2018 CHRA and CHRA's Indigenous Housing Caucus Working Group released a "For Indigenous, By Indigenous National Housing Strategy" calling on the government to address the housing needs of urban, rural and northern Indigenous families and individuals, including the disproportionate representation of Indigenous Peoples living in homelessness and core housing. To eliminate the service gap, the paper asserts that the federal government must acknowledge and fund a fourth strategy for Indigenous households in need of housing in urban, rural and northern areas. This webinar will provide an overview of the proposed strategy and discuss the CHRA's and the Caucus Working Group's advocacy for greater inclusion of urban, rural and northern Indigenous housing.
Speaker: Marc Maracle, Executive Director, Gignul Non-Profit Housing Corporation
---
Food Security and Social Housing
March 29 2018 
Existing research on food security indicates that the integration of food security into social housing is emergent, but still relatively small. Some of the nutritional and health issues that are of particular concern for individuals living in social housing are the frequency, duration, and severity of food insecurity; the accessibility, availability and affordability of food; as well as the lack of preparation skills, utensils, and storage space.  This webinar will discuss research around the intersections between food (in)security and social housing and resulting policy and program implications.  The webinar will also present on the benefits, opportunities and partnerships created through programs run by Nanaimo Affordable Housing Society in Nanaimo, BC and FoodShare in Toronto, ON; which help address some of the barriers to food security experienced by people living in social housing.
Speakers:
Dr. Judy Walsh, Tenant Relations Manager, Nanaimo Affordable Housing Society Presentation
Tara Ramkhelawan, Good Food Markets Senior Coordinator, FoodShare Toronto Presentation
---
From A to Z - Evaluation & Communication Strategies for the Nonprofit Sector
February 28th 2018 
In this webinar, representatives from the Canadian Observatory on Homelessness (COH) will provide an overview of research, evaluation and communications tools and discuss strategies for individuals and organizations to develop their research, evaluation and strategic communication skills.
Part 1: Building Research and Evaluation Capacity
Research and evaluation capacity building are important considerations for senior leaders and frontline workers within homelessness systems across Canada. By developing this capacity, individuals and organizations can confidently implement effective research and evaluation practices and ensure high quality, effective and targeted programming. By embedding research in community planning, leaders can also better understand the nature of homelessness in a community and more strategically target policy change, prevention and housing interventions. The COH has developed a suite of tools to build research and evaluation capacity within the homelessness system.
Part 2: Communication Strategies & Tools
Communication plays a key role in ongoing efforts to advocate for affordable and supportive housing and to end homelessness. In the second half of this webinar, attendees will learn the step-by-step approach to developing a communications strategy to share their research and evaluation findings with a variety of audiences, from funders to the general public. Attendees will leave with the tools they need to develop and execute their own communications strategies with limited time and resources.
Speakers: 
John Ecker, Director of Research and Evaluation, Canadian Observatory on Homelessness
Steph Vasko, Director of Communications, Canadian Observatory on Homelessness
Download John and Steph's presentation here.
---
CHRA Town Hall on the National Housing Strategy
On December 8, CHRA held an online "town hall" to discuss the federal government's National Housing Strategy for members.  The town hall featured a presentation by Michel Tremblay, Senior Vice President, Policy, Research and Public Affairs; and Debbie Stewart, Director, Housing Needs from Canada Mortgage and Housing Corporation.  The town hall allowed CHRA members to ask questions and make comments about the Strategy.
Presentations: 
Part 1 - CHRA Town Hall on National Housing Strategy
Part 2 - CHRA Town Hall on National Housing Strategy
---
Tenant Engagement and Supportive Services
November 21st 2017
Carol Charlebois, Executive Director of Metro Non-Profit Housing Association in Nova Scotia discusses the Association's unique approach to small scale, grassroots tenant engagement through their Placement and Continuing Care services, and how they work to integrate tenants into building management and strategic planning and decision making processes; and,  Heather Rattanavong, Wrap Around Services Coordinator of Camponi Housing Corporation in Saskatoon discusses Camponi's Tenant Engagement Strategy, and Wrap Around Services Program for their largely Indigenous tenant base.
Speakers:
Carol Charlebois, Executive Director, Metro Non-Profit Housing Association
Heather Rattanavong, Wrap Around Services Coordinator, Camponi Housing Corporation 
---
Energy Efficiency in Affordable Housing by Enbridge
October 25th 2017
Energy efficiency can vary depending on the building design. Imagine being able to compare hundreds of design options and their impact on energy efficiency and construction costs – before you start. An innovative program in Ontario from Enbridge Gas Distribution lets you do just that. It helps project teams identify energy efficiency opportunities and incentives early in the design phase, when they can have the most impact on energy savings. The program uses a web-based energy modelling tool to provide the building owner and design team with real-time feedback on energy efficiency opportunities. Using basic building information known from early design, energy models are automatically built. During this webinar, you will learn about this innovative program including a case study of a completed social housing project. As well, you will also learn about other affordable housing programs in Ontario that Enbridge Gas Distribution offers.
Please note that Enbridge affordable housing programs are only available in Ontario.
Speakers:
Cam Black, Energy Solutions Consultant, Affordable Housing, Enbridge Gas
Ryan Schwartz, EIT, LEED® Green Associate, The Weidt Group
---
Innovation and Partnerships in Youth Homelessness
September 26, 2017
What does innovation concerning youth homelessness look like and what's required to achieve it? Steve Gaetz, Melanie Redman and Ayon Shahed will present new ideas and models for changing the landscape of services and support systems for homeless youth. Starting with what youth homelessness looks like in Canada, the webinar will highlight a housing first framework for youth.
Launched in April 2017, the Making the Shift Youth Homelessness Social Innovation Lab, will showcase how this work can be accelerated in communities across Canada. The project aims to ensure that young people have housing stability as well as family and other supports to stay in school or access training and employment. In the first two years of the project (Phase One), demonstration projects on Family and Natural Supports Program, Youth Reconnect and Housing First for Youth, Housing First for Youth Exiting Care, and Housing First for Indigenous Youth are taking place in 10 Canadian cities: Toronto, Ottawa, Hamilton, Calgary, Edmonton, Medicine Hat, Lethbridge, Red Deer, Grande Prairie and Fort McMurray. Over 1,300 youth and their families will participate. The project is delivered by a partnership between A Way Home Canada, the Canadian Observatory on Homelessness, MaRS Centre for Impact Investing, two provinces (Ontario and Alberta), and dozens of community partners.
Since January 2017, Choices for Youth in Newfoundland & Labrador, have been mobilizing around a new Social Innovation Project that seeks to demonstrate how these innovations can be applied to support programs for transformative outcomes and intergenerational impact. Specifically, this part of the webinar will explore how social enterprise and a family focused approach can be embedded as critical components of the support provided to at-risk and homeless youth. The project will work with 490 youth, helping them achieve stability in family life, mental health, education, employment and housing.
Speakers:
Melanie Redman, Executive Director, A Way Home: Working Together to End Youth Homelessness in Canada
Download Melanie's Presentation here
Ayon Shahed, Director of Strategic Development, Choices for Youth
Download Ayon's Presentation here
Stephen Gaetz, Director, Canadian Observatory on Homelessness & Professor, Faculty of Education at York University
Download Stephen's Presentation here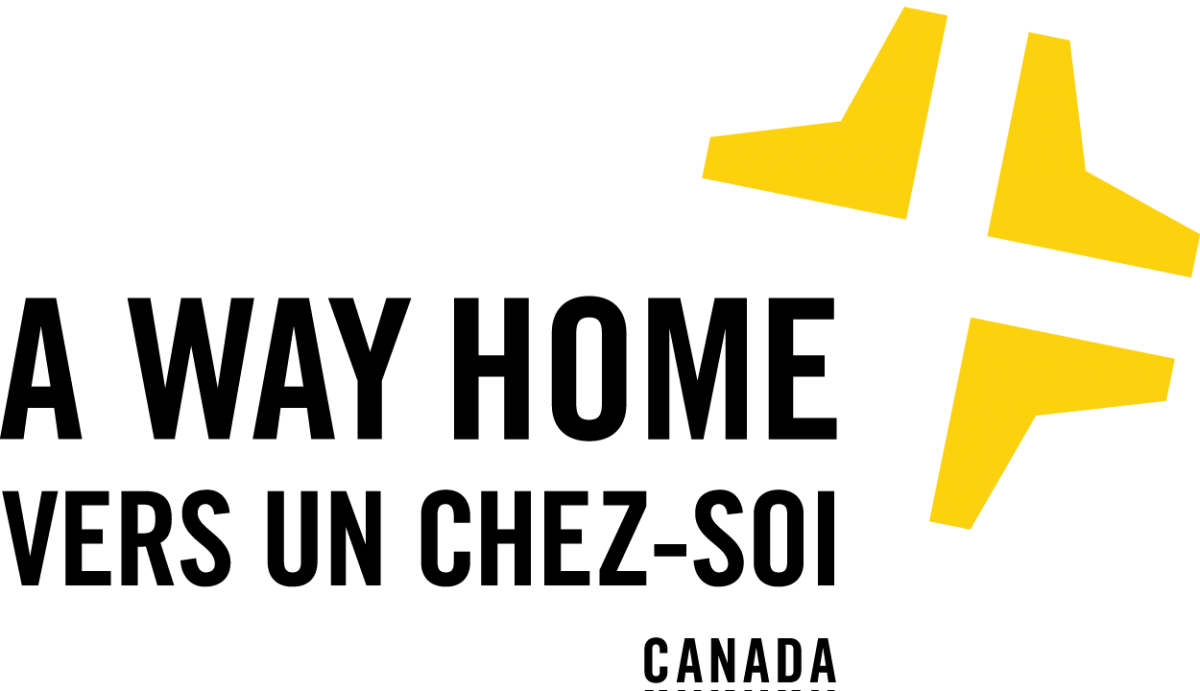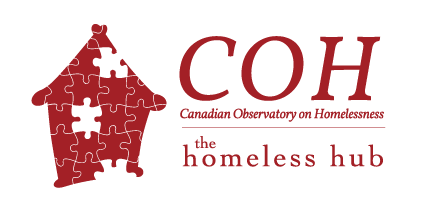 ---
Accelerating Affordable Rental Development: The City of Toronto's Open Door Affordable Housing Program 
March 21, 2017
Access to affordable, safe and well-maintained housing is an urgent issue for far too many low- and moderate- income families, couples and single people in Toronto and across the country. Toronto has for well over a decade provided funding and financial incentives for the development of affordable rental housing, however much more needs to be done to provide better housing outcomes for all.
Toronto City Council approved the Open Door Affordable Housing Program in summer 2016 to accelerate affordable housing construction by private and non-profit organizations through:
Providing City financial contributions including capital funding and incentives such as exemptions from planning fees, development charges and residential property taxes;
Fast-tracking the planning approval process for affordable housing through the Open Door Planning Service, and;
Unlocking opportunities on private, public and non-profit land for affordable housing, through working with Build Toronto, the Toronto Transit Commission, the Toronto Parking Authority and Toronto Community Housing, among others.
This webinar will look at the partnership model Open Door is built upon, and how the program is designed to scale up Toronto's affordable housing efforts. You will also find out how and why the Council supports Open Door as a citywide initiative. This webinar will also be an opportunity to learn about some of the most recent and innovative pilot developments in Toronto.
Speaker: Sean Gadon, Director, Affordable Housing Office, City of Toronto (ON)
Download Sean's presentation here

---
Understanding the Fundamentals of Real Estate Valuation in a Social Housing Environment
February 15, 2017
Interested in learning more about property valuation? This session will discuss the fundamentals of real estate valuation and how the appraisal report can help you to make informed real estate decisions.
Discussion will include:
Highest and best use;
Zoning, land controls and permitted uses;
Understanding the different valuation methodologies.
Whether you're looking to finance, assess market rent, make capital expenditures, sell or purchase in the non-profit and social housing sectors, or assessing the feasibility of converting or developing a project, join this webinar to find out why a valuation expert could be instrumental to your team of experts to maximize your real estate assets.
Speaker: Nathalie Roy-Patenaude, AACI, P.App., Director-Counsellor, Professional Practice of the Appraisal Institute of Canada (Nat'l)
Download Nathalie's presentation here

---
Building Sustainable Communities – The In's & Out's of Project Development
January 24, 2017
Building affordable housing that promotes sustainable practices for the built environment is a goal of many towns and cities across Canada – particularly in emphasizing a focus on fostering community, business investment, jobs and smart growth.
But is it realistic, one might ask, to expect local governments and non-profits to attain such goals through the use of local planning practices and partnerships alone? We say, yes it is!
Hear from The Sustainable Communities' partnership of the Government of New Brunswick and the Harbourside Cohousing seniors project in British Columbia who are each making sustainable, affordable community integrative design work.
The Sustainable Communities' partnership of New Brunswick has developed a truly integrated planning approach called 'Building Sustainable Communities with Design' (or SCD Approach).  It provides community leaders with information on how:
they are performing regarding fiscal impacts and density promoted;
they can position themselves at the world level to attract investments and knowledge workers, and;
to build to respond to climate change issues and implement sustainable building practices when developing communities.
A few communities in New Brunswick have implemented the SCD Approach and have seen 'smart growth' and 'new urbanism' practices flourish within fiscally responsible budgets. 'Le Village en haut du Ruisseau' in Dieppe (NB) will be featured as a testament to what sustainable planning practices can look like in Canada.
Harbourside Cohousing is also showing that building sustainable development is possible today, and has responded to the needs of an aging population in creating their 'Senior Cohousing' project in Sooke (BC). The project will showcase how it came to fruition through collaboration with future residents on a shared commitment to a:
'Built Green Canada Gold' standard of sustainability and energy efficiency by design that promotes healthy aging in place;
collaboration with the architect and cohousing project manager to create a built form that nurtures an innovative culture with connections to broader society, while enhancing use of green space, and;
 offers affordable strata-titled housing in a supportive environment for aging residents to thrive.
Join this interactive webinar to learn more about alternative development models, concepts and principles around the SCD Approach, response to seniors' cohousing projects, and examples of implementation.
Speakers:
Margaret Critchlow, Director, Canadian Senior Cohousing Society & founding member, Harbourside Cohousing (BC)
Daniel Savard, Planner & Member, Sustainable Communities Partnership, Department of Environment & Local Government, Government of New Brunswick (NB)
Download Margaret's Presentation here.
Download Daniel's Presentation here.
Download Daniel's Presentation here (In French/En Français)

---
Driving New Housing Supply Across a Range of Affordability Options
December 13, 2016
From a new private sector cohousing development in Saskatoon, to a non-profit charity focused on providing safe, affordable housing in Ottawa – don't miss out on this webinar showcasing how new housing is getting built across a range of affordability options.
Hear from Radiance CoHousing who will share the challenges and successes they have encountered while building a new family oriented condo development in the urban centre of Saskatoon, set to break ground in the spring of 2017. Learn more about the cohousing model, as well as the design, financing, sustainability and neighbourhood impacts of the project, along with the management and community principles cohousing fosters.
Ottawa's Multifaith Housing Initiative (MHI) will also join us to discuss a number of projects underway, including The Haven, a 98 unit mix of town homes and low rise apartment buildings featuring multi-use community space and accessible, affordable units set for completion in the spring of 2017. MHI will also speak about their Veterans House, utilizing a supportive Housing First model to be built entirely through fundraising, and will further address issues such as NIMBY'ism encountered through their mixed-tenure condo development at Somerset House.
Speakers:
Shannon Dyck and Michael Nemeth, Radiance CoHousing Team (SK)
Suzanne Le, Executive Director, Multifaith Housing Initiative (ON)
Download the Radiance CoHousing Team's Presentation Here
Download the Multifaith Housing Initiative Team's Presentation Here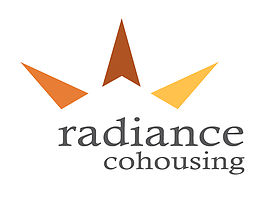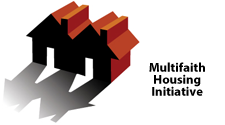 ---
The Missing Piece: How Housing Policy Benefits from a Socio-Economic Perspective
November 17, 2016
Whether new to the housing sector or just interested in delving deeper into housing policy issues, this webinar is for you.
Join us for a candid talk on the role of broader social and economic drivers impacting the non-profit housing sector as well as homelessness across Canada. This webinar will discuss how unemployment, taxation, recessions, social spending and income assistance impacts the social housing landscape, and will speak to the importance of understanding and relating these impacts to advancing housing policy analysis, advocacy and debate.
Where might this approach take us? And how might it affect affordable housing outcomes? Don't miss out to learn more.
Speaker:
Nick Falvo, PhD., Director, Research and Data, Calgary Homeless Foundation (AB)
---
Insights on Housing Trajectories for Newcomers and Refugees
October 11, 2016
The Syrian refugee crisis has shed light on the many gaps in the Canadian affordable housing system, as well as to the limited housing trajectories for newcomers. This webinar will explore key settlement, integration, housing and relocation challenges being undertaken in Winnipeg and Montreal to address the necessity of providing safe, adequate housing for newcomers.
You will learn about the Montreal component of a pan-Canadian survey on housing refugees by the National Metropolis Project/Homelessness Partnership Strategy (2010-11). The University of Winnipeg and Welcome Place will also share a three-year research project undertaken on housing trajectories for newcomers and Syrian refugees.
Speakers:
Damaris Rose, Professor, Urban Studies, Institut national de la recherche scientifique (INRS) (QC)
Ray Silvius, Assistant Professor, University of Winnipeg & Hani Al-Ulbeady, Housing Councilor, Welcome Place (MB)
Download Damaris Rose's presentation
Download Ray Silvius & Hani Al-Ulbeady's presentation


---
Closing the Gap on Tenant-Landlord Relations Through 'Ready to Rent' Certified Training
September 22, 2016
Join us to learn about Ready to Rent's tenant education and certification model for the rental housing sector being expanded in BC. Ready to Rent BC (R2R) is helping participants to build the knowledge, skills and confidence to access and maintain housing. This combination of education and support is demonstrating results in helping people with barriers to housing increase their housing stability.
Being a good tenant requires a combination of skills and knowledge that can be learned: identifying housing priorities, applying for housing, rights and responsibilities, landlord empathy, financial management, effective communication, and taking care of your home. 'RentSmart' graduates receive a certificate that is recognized by BC Housing, and many housing providers and landlords, opening doors for those vulnerable to housing instability.
R2R's model utilizes a train the trainer and community partnership approach to deliver high quality and standardized education in communities across BC
RentEd is a complimentary course offered to housing providers and landlords interested in building their knowledge, skills and capacity for housing stability – meaning R2R builds common language, skills and understanding between both sides of the tenancy relationship.
The webinar will address Ready to Rent BC's:
RentSmart and RentEd education, certificate and support model for housing stability;
R2R program launch and provincial/Canada wide pilot initiative;
Impact Measurement and results to date.
The R2R model will interest those who work with individuals experiencing housing instability or are at risk of homelessness, Aboriginals leaving reserve, youth transitioning out of care, single parents, women escaping violence, and newcomers, as well as low income seniors.

Speakers:
Kristi Fairholm Mader, Co-Executive Director, Ready to Rent BC
---
CHRA Summer 2016 Member Update
June 22, 2016
Update from CHRA's Executive Director Jeff Morrison on CHRA's 2016-19 Strategic Plan that lays the foundation for the associations programs, research, partnerships and national advocacy.
Also discussed:
Status of "National Housing Strategy" consultation process, and timelines;
Policy positions that CHRA will be advocating for as part of that process;
Research projects and other CHRA initiatives;
Teasers on upcoming Fall 2016 Webinar Series and Congress 2017 in Halifax!
---

Affordable Homeownership Partnerships with Habitat for Humanity Canada
October 21, 2015
Famous for their 'sweat equity' approach to homebuilding and interest-free mortgage payments, Habitat for Humanity Canada discuss partnership opportunities between non-profit housing providers pre- and post-expiry of social housing operating agreements to transition families into affordable homeownership.
We hear from regional Habitat affiliates from across Canada, including Habitat for Humanity Edmonton, who speaks to their partnership with Métis Capital Housing Corporation to transition five former rental properties post- expiry or federal operating subsidies into homeownership dwellings for Métis families under Habitat's unique Aboriginal Housing Program. We also discuss the land transfer and rehabilitation strategies use to turn a former military housing base into affordable homes for thirty-three low-income families with Habitat for Humanity Northumberland.
SPEAKER POWERPOINT PRESENTATIONS:
Terry Petkau, National Director, Safety and Building Programs, Habitat for Humanity (Canada)
Alfred Nikolai, President & CEO, Habitat for Humanity Edmonton (AB)
Meaghan Macdonald, Executive Director, Habitat for Humanity Northumberland (ON)
Thank you to Habitat for Humanity Canada for their generous sponsorship!
---

A Path To Home: Supporting Housing Needs for Newcomers
November 12, 2015
A Path to Home: Supporting Housing Needs for Newcomers (APTH) is a national program that employs best-practice principles to the resettlement support process of newcomers to Canada. The program is unique in that it views resettlement through a housing lens, prioritizing affordable and appropriate housing as a fundamental building block of the settlement process.
The program supports recent immigrants and resettled refugees who are homeless or at risk of homelessness. Those who face multiple barriers to integration such as due to low literacy or education skills, minimal urban living experience, health issues, isolation, and single parent or large families are considered a priority, among others. The project is further focused on three core objectives central to a housing continuum of care, being housing access, stabilization and eviction prevention.
Our dynamic team of speakers told us more about A Path To Home – including plans to expand the program – along with best-practices, outcomes and models for success .
APTH is an ongoing national pilot project currently funded by Citizenship and Immigration Canada, and delivered by partner organizations the Multicultural Association of Fredericton, the YMCA of Northern Alberta in Edmonton, and COSTI Immigrant Services in Toronto.
SPEAKERS POWERPOINT PRESENTATIONS:
Adela Colhon, General Manager, A Path to Home, National Coordination, YMCA of Greater Toronto (Canada)
Yasmine Dossal, Director, A Path to Home, COSTI Immigrant Services in Toronto (ON)
Martine Bazira, Housing Support Worker, A Path to Home, YMCA of Northern Alberta in Edmonton (AB)
Ljiljana Kalaba, Project Coordinator, A Path to Home, Multicultural Association of Fredericton Inc. (NB)
---
Social Impact Models Breaking Down Barriers for Homeless Populations
December 8, 2015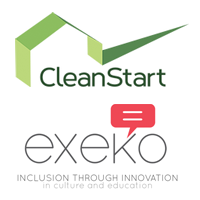 This webinar featured the work of CleanStart, a non-profit social enterprise providing eco-friendly junk removal and job programs for residents with barriers to employment in the Downtown East Side of Vancouver. We heard from Exeko, a progressive Montréal based social innovation agency using creativity, art and philosophy to promote social inclusion through cultural and intellectual mediations addressing homelessness and Aboriginal youth among others.
Attendees discovered how CleanStart, a once small start-up, is moving to the next phase of expansion through the creation of comprehensive job training programs, social media outreach and flexible employee supports to marginalized individuals facing barriers to employment. We heard about the significant impacts they have made working with affordable housing and homelessness communities across Vancouver through their social return on investment model.
We learned about Exeko's idAction Mobile program, a philosophical and cultural caravan that tours the streets of Montréal to engage citizens, in particular those experiencing homelessness. On board are books, newspapers, eyeglasses, art supplies, documentary films and writing kits, all offering the means of civic participation through access to information on current events, while providing a safe space for knowledge exchange, discussion, artistic play and self-discovery.
SPEAKERS POWERPOINT PRESENTATIONS:
Laura Barreca, Operations Manager, CleanStart, Vancouver (BC)
Nadia Duguay, Co-Founder & Executive Director, Exeko, Montréal (QC)
---
Social Return on Investment (SROI): Making the Case for Housing
January 28, 2016
In a world where value is most easily understood in financial terms, this webinar focused on the how and the why of measuring the impact of Social Return on Investment (SROI), and the implications for affordable, non-profit and supportive housing providers.
There has been increasing demand for impact measurement as organizations seek to expand their priorities beyond strictly financial objectives. Joined by SiMPACT Strategy Group, founding partner of The SROI Canada Network, watch this webinar to learn more about SROI tools and methodology, and the value of SROI to key stakeholders including:
the organization seeking to measure its social impacts;
the organization's funders, clients and the public;
the organization's beneficiaries and staff;
as well as for the affordable housing sector at large.
Learnings from this webinar will help to inform future planning, day-to-day management and project evaluation of your organization.
You will also hear from WoodGreen Community Services, who will discuss how they are using SROI to communicate the value of their Homeward Bound program which helps precariously-housed and homeless single mothers transition to economic self-sufficiency. WoodGreen will highlight the benefits of SROI as a tool for housing service providers.
SPEAKERS POWERPOINT PRESENTATIONS:
Stephanie Robertson, CEO & Founder, SiMPACT Strategy Group, Calgary (AB)
Sydney Blum, Director of Community Impact & Strategic Relations, WoodGreen Community Services, Toronto (ON)


---
How to Ready Your Organization for the Trudeau Investment in Infrastructure
February 17, 2016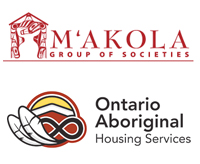 Infrastructure investment encompasses a significant political pledge moving forward by the Liberal government – meaning sector capacity and economic impact opportunities are ripe for the non-profit housing sector at-large.
This webinar explores what the Trudeau investment in infrastructure could mean for your organization, with a focus on implications for housing providers serving Aboriginal populations.
Hear from M'akola Group of Societies and Ontario Aboriginal Housing Services who will discuss:
The current political climate – Federal re-engagement and the Liberal platform;
How new development can be achieved in the current economic and political climate;
Business transformation, sector capacity, growth, partnership opportunities and more…
Join this important conversation on the short-term strategies and long-term implications new Federal investment will have on the non-profit housing sector across Canada.
SPEAKERS POWERPOINT PRESENTATIONS:
Remarks: Robert Byers, CHRA Director, Aboriginal Communities, & Chief Executive Officer, Namerind Housing Corporation (SK)
Kevin Albers, Chief Executive Officer, M'akola Group of Societies (BC)
Don McBain, Executive Director, Ontario Aboriginal Housing Services (ON)