All times are listed in Eastern Time
Opening Ceremonies | Wednesday, April 27, 10:30am-12:00pm

French translation will be available
Join us as we kick off Congress at the Opening Ceremonies. Join us as we open with Elder George Me'las Taylor Kwakwaka'wakw and hear from a variety of speakers including the federal Minister of Housing and Diversity and Inclusion Ahmed Hussen (invited), CMHC President and CEO Romy Bowers, CHRA Board President Timothy Crooks, and Quebec City Mayor Bruno Marchand.
Additional speakers to be announced.
LGBTQ2S+ Roundtable and Social, in partnership with the CMHC Pride Network | Wednesday, April 27, 4:30-6:00pm
Earlier this year, CMHC announced the establishment of its first-ever Pride Network. CHRA is partnering with the CMHC Pride Network to organize a "part networking event, part discussion forum" between members of the Pride Network and Congress delegates who are either members of the LGBTQ2S+ community or allies. This event will allow you to broaden your network and will feature a discussion led by CHRA Executive Director Jeff Morrison and a Pride Network representative on the experiences facing LGBTQ2S+ people in the community housing sector and where improvements can be made.
Keynote Address | Thursday, April 28, 10:30am-12:00pm | Justin Kingsley
Sponsored by EllisDon   

and Encasa Financial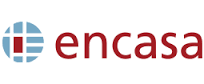 French translation will be available
Justin Kingsley is one of the most versatile and unique storytellers in the world. A New York Times bestselling author, Kingsley is a strategist, creative director, filmmaker, photographer, and a former press secretary under Prime Minister Paul Martin. Named one of Canada's most creative people by Marketing Magazine, Kingsley has turned the Star Wars and Indiana Jones franchises into global museum exhibitions, put a McDonald's into the side of a mountain at a snowboarding competition, and developed award-winning communications strategies for UFC champion Georges St-Pierre and slogans for the Olympic Games and the FIFA World Cup.
Kingsley is the co-writer and director of Chaakapesh, a documentary feature about an orchestra visiting an Indigenous reserve for the first time, created to foster reconciliation. He is also the author of two number one national bestselling books: The Way of the Fight, which looks at Georges St-Pierre's life philosophy, and Weology: How Everybody Wins When We Comes Before Me, a book of ideas on leadership. He also joined an exclusive group of authors to publish original works in multiple languages in Le livre du don.
CHRA Awards Presentation | Thursday, April 28, 2:30pm
Sponsored by Yardi Canada   

The past year has been challenging for us all. In times like these, recognition and encouragement can help keep us going and the annual CHRA awards ceremonies do just that! Join us as we honour and recognize the people and organizations who have truly gone above and beyond in community housing and homelessness sector in Canada, as we present five national awards:
Community Builder Award: Recognizes an individual, a business, or an organization that has had a major impact at the community level in promoting affordable housing and/or preventing and ending homelessness.
Sustainability Award: Recognizes an organization, business or partnership that has undertaken a program, a new build or retrofit project that advances sustainable development, resource conservation or community renewal.
Leadership Award: Recognizes an individual who has shown leadership in improving housing in Canada through program innovation, policy change, outreach and/or advocacy efforts.
Lifetime Achievement Award: Recognizes an individual with years of service in the affordable housing sector in Canada.
Biannual Rooftops Canada International Service Award: Recognizes a CHRA member – an individual or an organization – that has actively supported Rooftops Canada's international development work.
Implementing the Human Right to Adequate Housing: In Conversation with Canada's Inaugural Federal Housing Advocate | Thursday, April 28, 5:00-6:00pm
French translation will be available
Implementing the human right to adequate housing is key to ensuring that everyone can live in dignity and peace in homes that are affordable, secure, and suitable for their needs. In one of her first major appearances in her new role, Canada's first-ever Federal Housing Advocate, Marie-Josée Houle, will be joining CHRA Executive Director Jeff Morrison, and Director, Programs & Strategic Initiatives, Jacob Gorenkoff, to wrap up Congress with a fireside chat on implementing the human right to adequate housing. Congress delegates will be among the first in the sector to learn about the work of the Federal Housing Advocate, and how we can collectively work towards more equitable and human rights-based housing in Canada.