Congress 2019 Presentations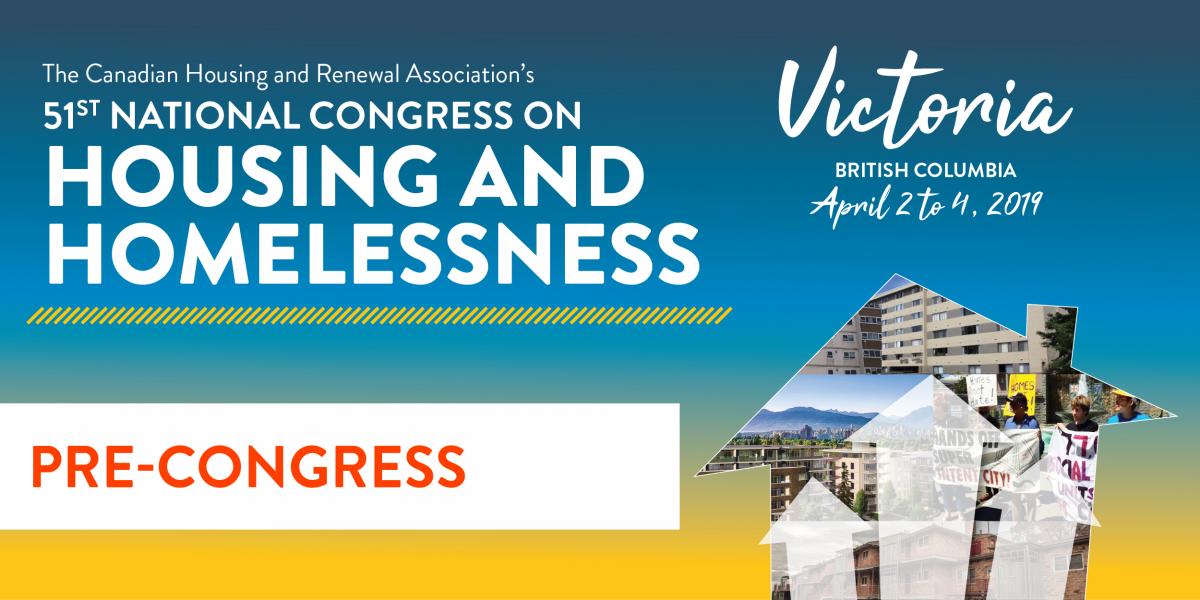 *The following linked presentations are those which speakers permitted us to share. For the full list of sessions and speakers, please refer to the full program (PDF).
INNOVATION FORUM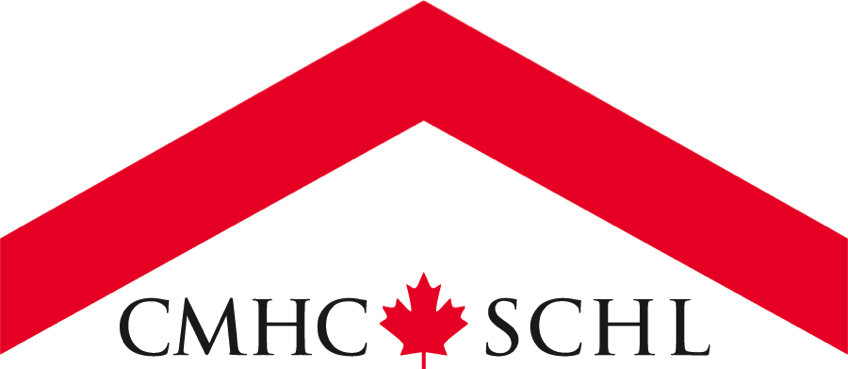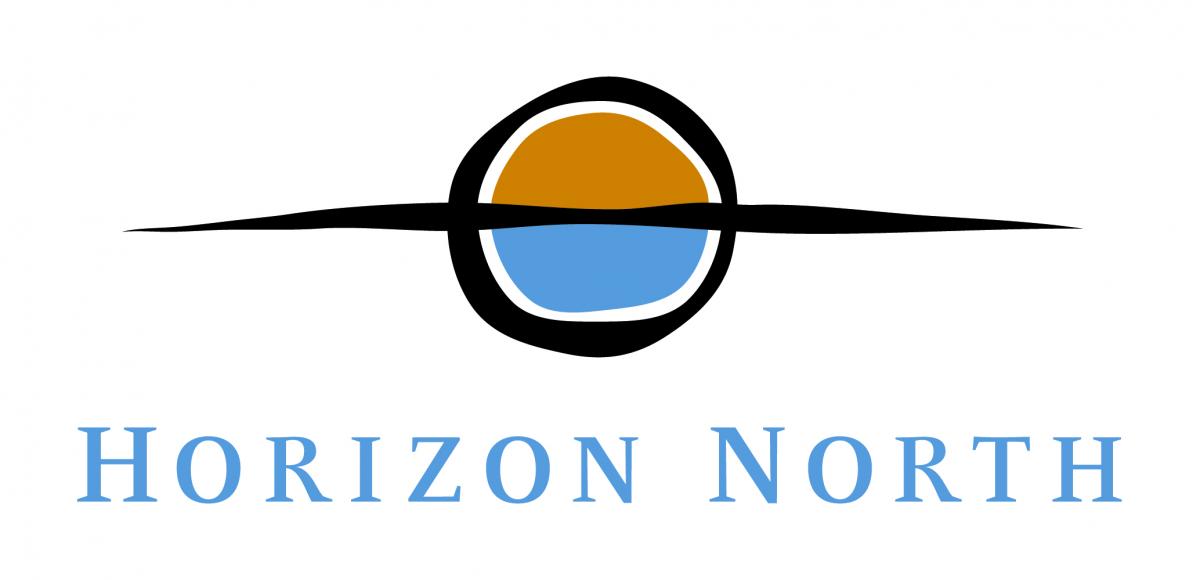 Federation of Canadian Municipalities' Green Municipal Fund: an update
Dallas Alderson, Manager, Policy and Research | Policy and Public Affairs, Federation of Canadian Municipalities (FCM) (PDF Presentation)
National Housing Co-Investment Fund
The National Housing Strategy announced the creation of a new $15.9-billion National Housing Co-Investment Fund, which is expected to create up to 60,000 new housing units, and repair up to 240,000 units of existing housing. The fund was launched in spring 2018, and the first round of successful applicants was announced earlier this year. This session will present an update on the status of the Fund, lessons learned thus far from applicants, guidance for those who plan to apply, and thoughts from housing providers who have opted out of applying to the Fund for their projects.
Lance Jakubec, Affordable Housing Specialist, Canada Mortgage and Housing Corporation (CMHC) (PDF Presentation)
Kaela Schramm, Director of Projects and Planning, M'akola Development Services (PDF Presentation)
Reaching Home: Canada's Homelessness Strategy
Announced in 2018, Reaching Home is the successor program to the previous Homelessness Partnering Strategy. Reaching Home is designed to support the goals of the National Housing Strategy, in particular, to support the most vulnerable Canadians in maintaining safe, stable and affordable housing and to reduce chronic homelessness nationally by 50% over the next ten years. This session will provide an update on the new strategy and how it relates to the NHS.
Natasha Lenzo, Senior Policy Analyst, Community Development and Homelessness Partnerships Directorate, Employment and Social Development Canada (PDF Presentation)
Operating Subsidy Extensions: Canada Community Housing Initiative
The end of Operating Agreements has been a pressing issue for housing providers across the country. One of two initiatives announced through the National Housing Strategy aimed at ensuring that Canada's existing community housing stock remains affordable, was the Canada Community Housing Initiative. This session will hear from the experiences of a province and territory with this initiative and other approaches to ensuring continued affordability.
The Hon. Alfred Moses, Minister Responsible for the Northwest Territories Housing Corporation (PDF Presentation)
Malachy Tohill, Regional Director, BC Housing (PDF Presentation)
Research Programs and Federal Lands Initiative: an update
Elizabeth Tang, Knowledge Mobilization Consultant, Canada Mortgage and Housing Corporation (CMHC) (PDF Presentation)
CONCURRENT SESSIONS: DAY 1
Partnerships that work: Indigenous communities, industry and affordable housing providers
Partnerships between Indigenous communities, governments, industry and non-profit organizations can be successful. This session presented examples from housing projects to community events, and demonstrate how these partnerships are mutually beneficial within the changing communities in which we live, work and play. Guidance and ideas were offered for others wanting to start similar partnerships and to bridge gaps in their communities.
Christina Clarke, Executive Director, Songhees Nation
Charla Huber, Communications and Indigenous Relations, M'akola Housing Society and M'akola Development Services
Carmen Driechel, Community and Indigenous Relations Manager, FortisBC
Impact Investing for Affordable Housing Projects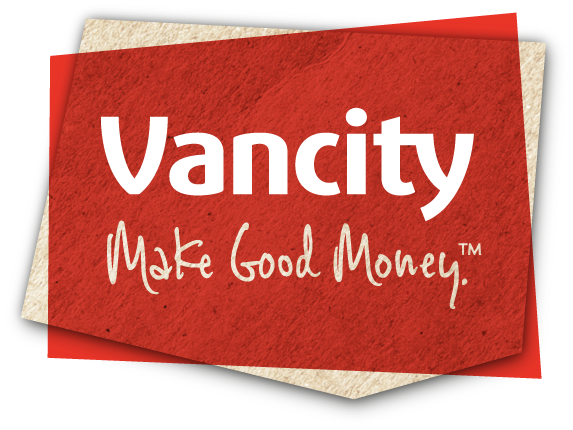 The focus of this session was to explore innovative approaches to financing moderate to middle-income affordable housing projects. The session has a focus on impact investing, what it is, and the challenges and opportunities. Vancity discussed their approach to impact investing through supporting community partners and as investors in affordable housing projects. Katrina May spoke to her research in looking at how private capital can bridge the financial gap for these projects, and particularly what she found in documenting Catalyst Community Development's Society's alternative financing strategy. And, Vivacité Solidaire presented their shared-equity program based on a social economy model that leverages impact investors.
Kira Gerwing, Senior Manager, Community Investment, Vancity Credit Union (PDF Presentation)
Katrina May, Pacific Housing Research Network (PDF Presentation)
Marie-Sophie Banville, Développement, Vivacité – Société immobilière (PDF Presentation)
When bricks and mortar are not enough – Supportive Housing
Access to affordable housing is only one necessary element of residential stability – supportive housing is essential in the provision of housing options in a coordinated system of care. Hear from experts on the development of supportive housing, the successes of community supports in the non-profit housing sector in Quebec, and building community support for and acceptance of supportive housing and inclusive communities.
Rebecca Siggner, Manager, Research, BC Housing (PDF Presentation)
Building Support for Inclusive Communities
Susan McGee, CEO, Homeward Trust Edmonton (PDF Presentation)
Integrated Approaches to Developing and Operating Permanent Supportive Housing
Bruno Dion, Directeur général adjoint, FROHQC (PDF Presentation)
Community Supports in Québec: 10 years of practice
Social Housing in the New Climate – Building adaptive capacity and resilience of affordable housing
Communities across the country already face notable impacts from extreme weather events occurring with higher frequency and intensity than in the past. With changing climate, heatwaves, droughts, wildfires, extreme precipitation and flooding, are projected to increase across the province of BC and the rest of Canada. How will affordable housing providers respond?
This session will provide an overview of the impacts of these changes on social housing tenants, buildings and programs, using social housing in BC as a case study; and share existing practices and resources that can make the housing sector more resilient.
Magdalena Szpala, Senior Strategic Advisor, Sustainability, BC Housing (PDF Presentation)
Ian Cullis, Asset Management Director, BC Non-Profit Housing Association (PDF Presentation)
Trevor Murdock, Climate Scientist, Regional Climate Impacts, Pacific Climate Impacts Consortium (PDF Presentation)
Getting Home After Violence
This session will explore the barriers to safe, secure and affordable housing for women and girls experiencing violence in BC and the Northwest Territories. Speakers will discuss community partnerships, policy recommendations and unique opportunities for co-ops and non-profit housing providers to contribute with creative solutions for housing women fleeing violence. As well, effective strategies in collaborating with private landlords in establishing opportunities for secure and affordable housing for women will be highlighted. The workshop is designed to include a presentation on research findings as well as engaging workshop participants in brainstorming activities.
Tanyss Knowles, Project Coordinator|Getting Home Project, BC Society of Transition Houses
Iris Notley, Executive Director, SideDoor
CONCURRENT SESSIONS: DAY 2
Importance of Place: Neighbourhood deprivation and segregation in Canada and the US
This session created a dialogue on actions that can create diverse, equitable communities and address neighbourhood deprivation and segregation. There was discussion around the efforts of the City of Portland to remedy historical policies that eliminated wealth from specific communities and how needs of the gentrified African American community are being addressed. In the Canadian context, meanwhile, discussion surrounded the stark economic and social deprivation in the de-industrial Cape Breton Regional Municipality. In the context of 'neighbourhood disadvantage' and the Housing First principle of 'normal' places to live, this part of the session looked at the location of the most affordable market rental units in the community in the context of deprivation, and also explored whether these are in areas with fewer amenities and services.
Catherine Leviten-Reid, Associate Professor Cape Breton University;
Fred Deveaux, Executive Director, Cape Breton Community Housing Association;
Melanie MacDonald, Research Assistant, Cape Breton University
Affordable Rental Housing and Neighbourhood Characteristics through Maps
(PDF Presentation)
Cupid Alexander, Senior Policy Advisor – Housing, Office of Portland Mayor Ted Wheeler (PDF presentation)
Segregation, Gentrification and Re-intrification; a look into Portland's journey to unify our community
Towards Integrated Solutions to Youth Homelessness
There are many opportunities for implementing preventative youth homelessness policies and practices across Canada. Within the shift to prevention we must emphasize not only innovative programs and responses, but also bold and broad sweeping changes to public systems that can prevent young people from becoming homeless.
Two case studies of how Victoria, BC and St. Johns, NL are approaching a response to youth homelessness, have been profiled in this session. Unpacking the challenges/opportunities that come with legislation, policy, evidence based practice and system navigation will underpin the importance of an integrated response to youth homelessness.
David French, Director of Policy and Planning, A Way Home
Kelly Roth, Executive Director, Victoria Coalition to End Homelessness
Joshua Smee, Provincial Expansion Coordinator, Choices for Youth
Architectural Co-design – Emerging Best Practices for Indigenous Housing
Engagement and architectural co-design with Indigenous people is evolving toward more sensitive approaches and culturally appropriate and environmentally sustainable housing designs. This session showcased examples of Architectural Best Practices in Indigenous Housing Co-design both in urban communities and with First Nations. The panel of three included two leading architects – one Indigenous and one with experience designing in Indigenous contexts, along with the author of a groundbreaking report on collaborative co-design. Tangible benefits include housing designs that resonate with Indigenous families and communities and become a base for cultural reclamation and growth.
Louise Atkins, Member, Indigenous Caucus Working Group, CHRA (PDF Presentation)
Jackson Low, Principal, Architect, AIBC, MRAIC, Low Hammond Rowe Architects (PDF Presentation)
Housing in the North
Often northern housing is characterized by stories from a deficit-based perspective. There is a lot to share about how northerners are working from strength-to-strength to solve problems.  This session highlighted how partnership and collaboration with  governments,  local non-government organizations and Indigenous groups as well as private industry are driving innovation and made-in-the North solutions.
Jillian Hardie, Executive Director/CEO, Challenge Disability Resource Group (PDF Presentation)
Stephen Mooney, Director, Northern Housing Innovation Centre, Yukon College (PDF Presentation)
Lance Jakubec, Affordable Housing Specialist, Canada Mortgage and Housing Corporation (PDF Presentation)
Strong Organizations, Powerful Sector: Organizational capacity building for non-profit housing providers
Organizational capacity building seeks to develop and strengthen the skills, abilities, and resources that organizations need to survive, adapt and thrive. In this session, Scale Collaborative presented revenue diversification models, including various social enterprise models that housing and community organizations can explore. Fernwood NRG presented a case study that has successfully utilized property, affordable housing, social enterprises, fee for service and other revenue generation to revitalize and meet their neighbourhood needs. Delegates also heard from a network of housing providers in Ottawa who are developing a shared services model to help housing providers to collectively achieve efficiencies and cost-saving thereby maintaining long term sustainability of the housing stock.
Social Enterprise: An Approach to Expand Impact and Strengthen Organizations
Kristi Fairholm Mader, Co-Founding Director, Scale Collaborative (PDF Presentation)
Lee Herrin, Executive Director, Fernwood NRG
Shared Services in Ottawa
Ishbel Solvason, Executive Director, Social Housing Registry of Ottawa (PDF Presentation)
Chris Laundry, Manager, Cartier Square Housing Co-operative Inc
Designing for Systemic Impact: Rent Subsidies and the Canada Housing Benefit
The National Housing Strategy included the announcement of a Canada Housing Benefit intended to alleviate rising housing costs, but so far details are scarce. What could a housing benefit look like, what could it achieve, what are the trade-offs and considerations – and where could it go wrong? This session will provide an overview of these key policy questions, consider the possible policy objectives of rent subsidies and offer some perspectives on how to achieve these objectives, given the current policy and funding context, in a sustainable way. It will include some lessons learned from Australia, where a rent subsidy program has operated for three decades. It will also provide an overview of how community and local insights can be used to inform policy and design processes such as this one.
(Please note that this session is not a presentation on the Canada Housing Benefit or the findings of any of the consultations.)
Adrienne Pacini, Principal, Strategic Design, SHS Consulting
Esther de Vos, Director, Policy, Research, and Education, Capital Region Housing
Jay Martin, Senior Manager, Human and Social Services, KPMG
Speed Geeking: Youth, Homelessness, Health and Housing, Partnerships and more.
This unique interactive session had delegates participating in three of six thirty-minute roundtable presentations.  Each roundtable provided an intimate, focused presentation, through small group discussion.
Hannah Brais, Research Coordinator, Old Brewery Mission (PDF Presentation)
Interrupting Evictions: comparing provincial landlord-tenant eviction policies from a preventative lens
Carmen Hall, Coordinated Access and Assessment Manager, BC Housing (PDF Presentation)
The Story of Surrey's 135A Street Encampment: Addressing Homelessness through Community Partnerships
Mona Lee, Evaluation Manager, Pacific AIDS Network (PDF Presentation)
Understanding Home: Exploring complex relationships between housing and health of people living with HIV in British Columbia
Partnering for Tenants
This session presented three partnerships developed to support successes for tenants. In Regina, Ranch Ehrlo Society, Phoenix Residential Society, and three levels of Government, partnered to provide affordable housing to people with serious mental health issues allowing them to live independently. In Vancouver, two levels of Government, a health authority and streettohome, partnered to ensure supportive housing units are available to people most in need and that tenants who wish to live independently are supported to transition into appropriate housing. Finally, in Edmonton, Capital Region Housing partnered with Stuart Olson, and Northern Alberta Institute of Technology to introduce tenants to the construction trades through employment on the first redevelopment of social housing in the city.
Liza Jimenez, Social Planner Affordable Housing, City of Vancouver; Will Valenciano, Senior Manager, Coordinated Access and Assessment, BC Housing (PDF Presentation)
Supporting Tenants and Enabling Pathways (STEP)
Mark Hoosein, Chief Operating Officer, Capital Region Housing Corporation; Christopher Johnston, Director of Business Development, Stuart Olson Inc. (PDF Presentation)
Building Careers that Fit
Shelley Sayer, Director of Housing, Ranch Ehrlo Society; Ann-Marie Piniach, Concurrent Disorders Program Manager, Phoenix Residential Society (PDF Presentation)
McEwen Manor – Making it Work
Shaping CHRA – Member Feedback on CHRA's Next Strategic Planning
CHRA's current 4-year Strategic Plan is set to expire at the end of 2019. In December 2018, CHRA launched a member survey to obtain insight into members' views on the current Strategic Plan directions. CHRA's Board of Directors has taken that feedback, and begun work on drafting a new 4-year Strategic Plan. During this session, delegates received an update on the work that has happened thus far, and a copy of the draft Strategic Plan. Members have had a chance to provide feedback and input into the draft – critical to assisting the Board finalize a new Strategic Plan in 2019.