Minister Duclos, Mayor Coderre, Chantal Hébert take the stage at CHRA Housing and Homeless Congress in Montreal
Wednesday, April 13, 2016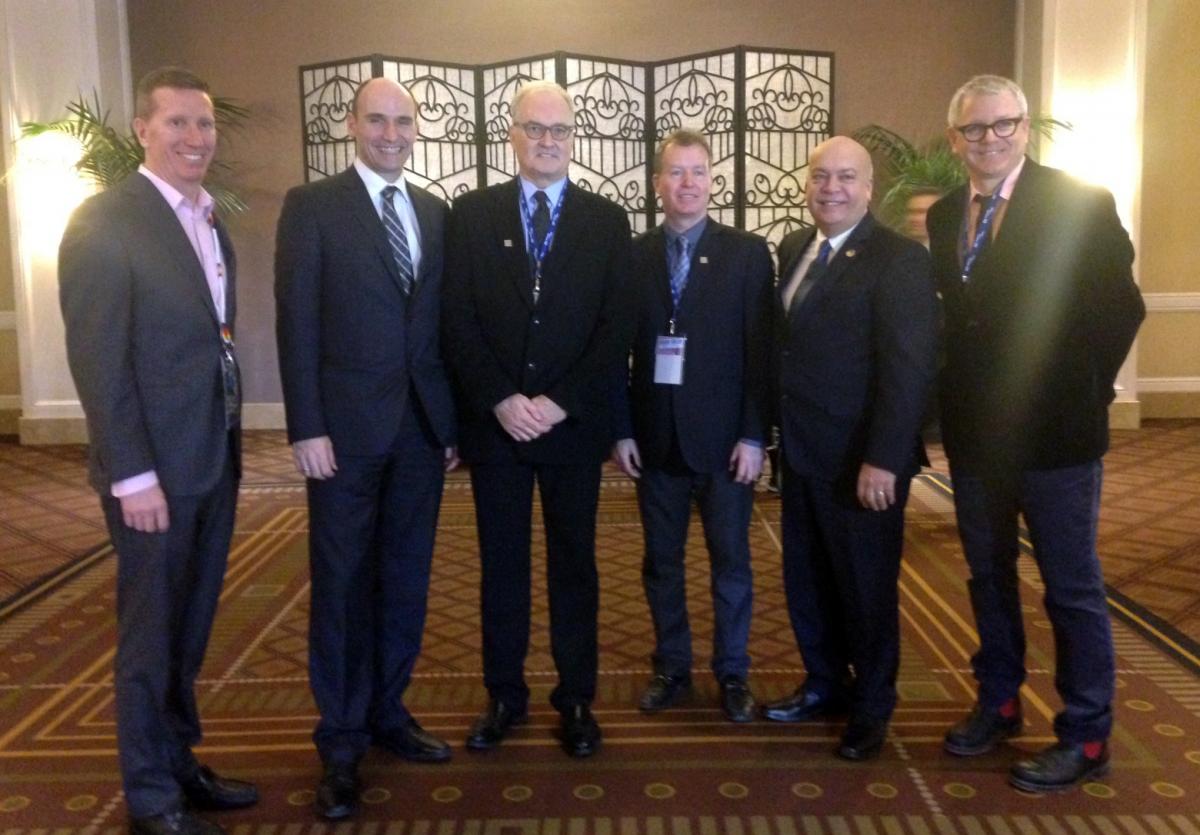 (April 13, 2016, Montreal) Today, the Honourable Jean-Yves Duclos, Minister of Families, Children and Social Development, addressed hundreds of delegates at the Canadian Housing and Renewal Association (CHRA)'s Housing and Homelessness Congress in Montreal. It is a first time since 2013 that a federal housing minister has delivered in person remarks at this national gathering.
"Our investments announced in Budget 2016 are laying the foundation for a long-term investment strategy in public infrastructure," said Minister Duclos. "I look forward to working with all our partners to ensure that our collective efforts benefit the most possible Canadian households now and for the long term."
In the 2016 Federal Budget, the government committed to a $2.3 billion investment in affordable housing and homelessness over the next two years. It also committed to consult with stakeholders on the development of a National Housing Strategy to be implemented over the subsequent 8 years.
"CHRA is pleased to have leaders from all levels of government come together at our Housing and Homelessness Congress this week in Montreal. It's a strong sign that we are on the same page in wanting to move forward with a tangible and measurable action plan that will provide affordable, accessible and appropriate housing for all who need it," said CHRA Executive Director Jeff Morrison.
"We look to forward to working with Minister Duclos as the consultative work gets underway. Only with true sector engagement will a meaningful and effective plan be developed, and CHRA is ready and well positioned to play a leadership role in making this happen," said Morrison.
Other key speakers at Congress include Quebec MLA Robert Poëti, Montreal Mayor Denis Coderre; journalist and political commentator Chantal Hébert; and Chief of the Assembly of First Nations for Québec-Labrador Ghislain Picard. Member of Parliament and Parliamentary Secretary to the Prime Minister (Intergovernmental Affairs) Adam Vaughan, as well as Member of Parliament and NDP Whip Marjolaine Boutin-Sweet will also be participating in a panel on the Federal Budget.
The CHRA Congress, taking place from April 12 to 15 at the Fairmont Le Reine Elizabeth, brings together housing providers, government officials from all levels, academics, business leaders and many other housing and homelessness stakeholders from across the country. It is the only national and annual housing conference of its kind in Canada.
-30-
Media contact:
Catherine Fortin LeFaivre, CHRA Public Affairs Director
cflefaivre@chra-achru.ca | 613-979-8683
CHRA's members and stakeholders include housing providers, municipalities, businesses, all 13 provincial and territorial housing departments, service and support agencies, individuals, students and other housing-related associations and networks.