Monday, November 16, 2015
Housing News and Stories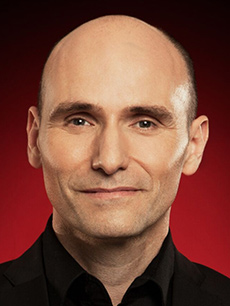 Duclos Confirmed as Minister Responsible for CMHC
The Canada Mortgage and Housing Corporation now falls under the responsibility of the Honourable Jean-Yves Duclos, Minister of Families, Children and Social Development.
In addition to being an author, conference speaker, and renowned economics expert, Minister Duclos was Director of the Department of Economics and a tenured professor at l'Université Laval. He also co-founded the Poverty and Economic Policy Research Network (Partnership for Economic Policy, PEP). Read more about Minister Jean-Yves Duclos.
Employment and Social Development Canada (ESDC) will retain its name but many organizational changes are expected within this department.
CHRA has already issued a joint letter of congratulations to the Minister Duclos alongside the Federation of Canadian Municipalities, the Co-operative Housing Federation of Canada and the Canadian Alliance to End Homelessness. Through this message, CHRA and its sector partners articulated a willingness to work collaboratively in an effort to create and implement a National Housing Strategy that will meet the needs of our collective stakeholders.

Many Housing Champions in Cabinet
Nine new ministers—over a quarter of cabinet—have actively engaged with CHRA and its members in the past few months. These newly elected officials took the time as candidates to participate in Housing for All roundtables and related events this summer and fall, and pledged their support to re-investment in social housing. They are:
Jean-Yves Duclos (Quebec) – Families, Children and Social Development
Amarjeet Sohi (Alberta) – Infrastructure and Communities
Catherine McKenna (Ontario) – Environment and Climate Change
Carolyn Bennett (Ontario) – Indigenous and Northern Affairs
Bill Morneau (Ontario) – Finance
Dominic Leblanc (New Brunswick) – Leader of the Government in the House of Commons
Chrystia Freeland (Ontario) – International Trade
Marc Garneau (Quebec) – Transport
Jim Carr (Manitoba) – Natural Resources
Hunter Tootoo* (Nunavut) – Fisheries, Oceans and the Canadian Coast Guard
*Although Minister Tootoo did not formerly attend CHRA-related events during the campaign period, it should be noted that he is the former Minister responsible for the Nunavut Housing Corporation, making him a likely housing champion.
| | |
| --- | --- |
| | Tweet from Chrystia Freeland (now Minister of International Trade), thanking CHRA for organizing a Housing for All roundtable this fall in Toronto. Also present were Bill Morneau (now Minister of Finance), Carolyn Bennett (now Minister of Indigenous and Northern Affairs), Adam Vaughan (re-elected M.P.), and Julie Debrusin (newly elected M.P.) and GTA CHRA members. |
Long Form Census Reinstated
As its first announcement, the Trudeau government made public last week through its Innovation, Science and Development Minister, the Honourable Navdeep Bains, that the long form census would be reinstated in 2016. Bringing back the long form census was amongst CHRA's asks to government in an effort to obtain more reliable national data on housing needs and trends.
A Way Home: New National Coalition Works Together to End Youth Homelessness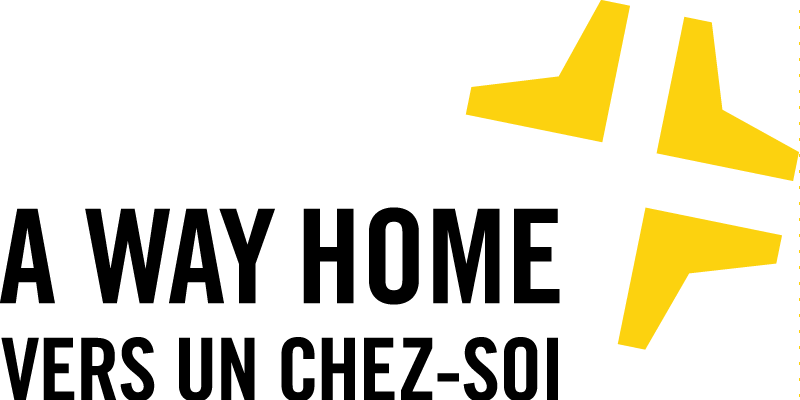 In an unprecedented example of collaboration, six national organizations, including CHRA, have come together to commit to one bold goal: putting an end to youth homelessness in Canada. Called A Way Home, the coalition will work collectively to support communities and governments to effectively plan and implement strategies to prevent, reduce and ultimately end this crisis, which currently affects 35-40,000 youth across the country each year.
The group's ambitious 10-year mandate to end youth homelessness highlights a new direction, moving away from an approach that simply manages the issue. With a focus on prevention, A Way Home will support communities to develop effective plans, integrate local services, and engage with government to align strategies at the national, provincial and community level.
Call for Information: International Review of Initiatives to Aid the Development of Income Mixed Housing
CMHC is currently conducting an international review of programs and other initiatives to aid the development of income mixed housing (where individuals and families with low incomes live in close proximity to moderate and higher income individuals and families).
SPR Associates Inc. has been asked by CMHC to conduct this research project, which will draw lessons from international experience to aid the consideration of new mixed income housing initiatives for Canada.
In particular, CMHC is interested in identifying income mixed housing programs and/or other housing experts who may be knowledgeable about policies and/or other initiatives designed to provide or encourage income mixed housing (with an emphasis on specific income-mix ratio, or percentage, for lower-income or affordable housing). They would also like to learn about specific projects, buildings or reports which illustrate the effects of such initiatives.

Please submit your information via CMHC's online survey. You may also contact Ted Harvey directly (ted.harvey@spr.ca) with any suggestions. Your contribution will be recognized in CMHC's final report.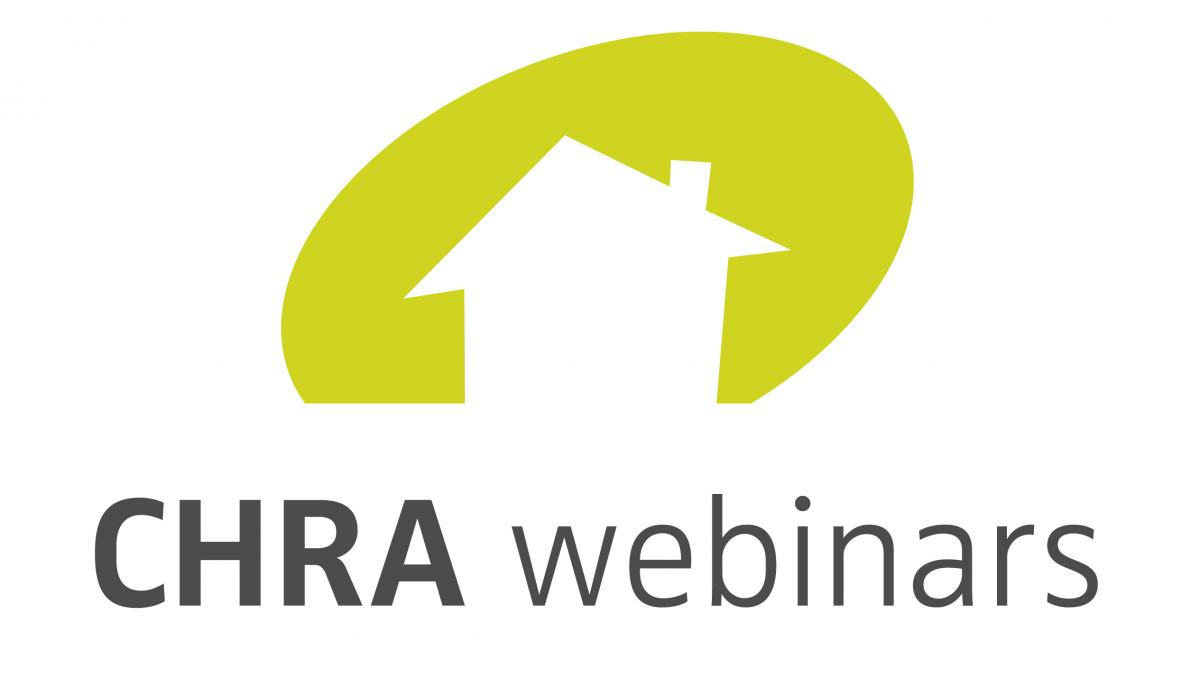 Register for CHRA's next Webinar:
Social Impact Models Breaking Down Barriers for Homeless Populations
December 8th, 2015 (1:30 PM – 2:45 PM EDT)
This webinar will feature the work of CleanStart, a non-profit social enterprise providing eco-friendly junk removal and job programs for residents with barriers to employment in the Downtown East Side of Vancouver. We will also hear from Exeko, a progressive Montréal based social innovation agency using creativity, art and philosophy to promote social inclusion through cultural and intellectual mediations addressing homelessness and Aboriginal youth among others.
For more information and to register
---
Reports
Addressing Core Housing Need in Canada
The report, released by the Manitoba office of the Canadian Centre for Policy Alternatives, examines core housing need in provinces/territories and CMAs across the country. Following the trend from 1991-2011, it would take 226 years to eliminate core housing need in Canada.
The report reviews current federal housing programs, and the proposals that have been suggested by think tanks, advocacy groups and professional networks to address housing need through the housing system as a whole, rental housing and social housing. It concludes that a focus on social, rather than affordable, housing, is necessary to address core housing need.
Addressing Core Housing Need in Canada
Promising Practices for Social and Affordable Housing in Canada
This research report was commissioned by Housing Partnership Canada (HPC) to explore emerging new business practices and innovation in Canada's social housing system. Based on a survey and a series of interviews, mainly with the organizations CEO, case studies were examined to document and understand the extent to which social housing organizations, including both funder/regulators and providers, are innovating. The report provides and overview of the types of new business practices that have emerged to date.
Business Transformation: Promising Practices for Social and Affordable Housing in Canada
---
People & Events
People
Last week, Tim Ross assumed the role of Interim Executive Director of CHRA. Tim took leave from his permanent position as Executive Director of the New Brunswick Non Profit Housing Association (NBNPHA) to lead CHRA staff and members for the next three months. Tim has served on the CHRA Board for the past two years as its New Brunswick Regional Director and Secretary. He has stepped down temporarily from this role in order to serve CHRA in a staff capacity.
Events
November 12: CHRA Webinar #3, A Path To Home: Supporting Housing Needs for Newcomers
November 22-25: BCNPHA Annual Conference, Vancouver
November 23-24: Manitoba NPHA Conference, Winnipeg
December 8: CHRA Fall Webinar #4, Social Impact Models Breaking Down Barriers for Homeless Populations
April 12-15: Colloque RQOH and CHRA Housing and Homelessness Congress, Montréal
May 5-7: New Brunswick Non Profit Housing Association Conference, Fredericton
May 9-10: Housing Service Corporation (HSC) Regeneration Forum, Toronto