Mark your calendars! CHRA's 2023 National Congress on Housing and Homelessness is taking place in in Winnipeg April 18-20!
We're excited to welcome you to our first in-person Congress since 2019! Join us at the RBC Convention Centre for three days of learning, networking, and engaging with leaders from across the Canadian community housing sector. Have your say on key issues, learn about the latest developments in the sector, and get inspired for the future!
Register for this year's Congress to:
enjoy information sessions and workshops on topics of critical importance for the community housing sector
hear from leaders in the Canadian housing sector
celebrate leading individuals and organizations within the sector with CHRA's National Awards
focus on urban, rural, and northern Indigenous housing at the first ever full-day Indigenous Innovation Forum
connect with Indigenous community housing providers at the Indigenous Caucus meeting
hear about the newest innovations and transformations in the sector
make new connections and catch up with your colleagues
connect with businesses and suppliers at the CHRA Tradeshow, and more!
Concurrent Workshops
Congress will offer over 20 workshops and information sessions designed to inform and educate you on a variety of importance topics. More details on workshops will be available in the coming weeks, so stay tuned!
Keynote Speakers
CHRA Congress features the leaders of the community housing and homelessness sector from across the country and abroad. You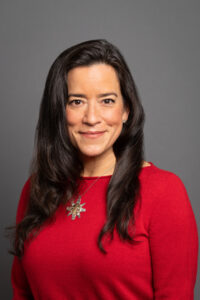 won't want to miss our line-up of keynote presenters, guest speakers and political leaders who are eager to share their thoughts, opinions, and expertise from their varying backgrounds within the sector.
We're proud to announce that this year's Keynote Speaker is The Honourable Jody Wilson-Raybould, Former Member of Parliament, Former Minister of Justice and Attorney General of Canada, and Bestselling Author.
Book your Hotel
CHRA has secured a discounted rate* from Delta Hotels Winnipeg, which will be available from Friday, April 14 through Saturday, April 22, 2023.
The discounted price for hotel rooms for the CHRA Congress is sold out. We apologize for any inconvenience.
*214 CAD per night
Convince Your Boss
Do you want to attend CHRA's virtual Congress on Housing and Homelessness, but it's not up to you to decide whether you get to attend? We drafted a sample letter for your management team to help you justify your attendance.
If you need specific information about Congress, please reach out - we're here to help! It's by uniting the sector that we can make safe, secure, affordable housing a reality for everyone in Canada, and that includes you!
Spread the Word
Get the conversation going online by using #CHRACongress and tagging CHRA (@CHRA_ACHRU) on Twitter.
What are you most excited for at the Congress on Housing and Homelessness? A specific keynote? Making connections? Share your post using #CHRACongress!