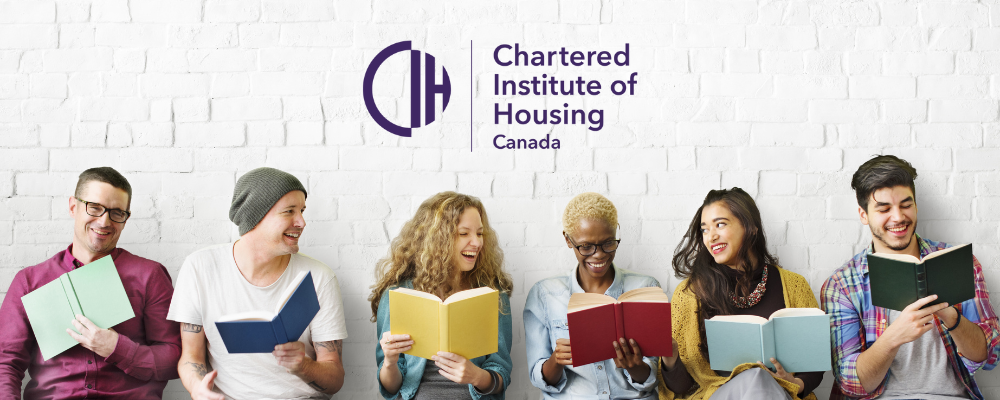 Professionalism in the Housing Sector
Mary Clarke, General Manager, CIH Canada
People who work in affordable housing come from a variety of employment backgrounds – recreation, social work, health care, urban planning, administration, accounting, etc. This means that the people working to make housing affordable such as customer service people, property managers, policy makers, and advocates all bring different experiences, perspectives, and skills to their jobs. It makes for a diverse and rich group of people working towards a common goal: that everyone has a place to call home.
Once they start working in the sector, housing professionals gradually gain an understanding of the housing system and policy in Canada. They are asked to work with customers and build relationships. They are responsible for planning repairs and long-term maintenance. They contribute to strategic planning. Knowledge and skills are often developed on the job with encouragement and support of the strong leaders in positions such as managers and directors. After working in the sector for years, people begin to share a set of common skills, knowledge, and values. These shared skills, knowledge and values are what make housing a distinct profession.
What should you expect from a housing professional?
A professional should deliver on their promises.
A professional should measure outcomes and deal with consequences.
A professional should learn continuously and stay in touch with changes in policy or technology.
A professional should create change and support others to embrace change. They should explore new evidence and be willing to change their mind.
A professional should ensure their personal and professional values do not conflict.
A professional should support others in their jobs and careers and projects.
A professional should understand the broader objectives and goals in their organization and in the sector.
Why is professionalism important?
Professionalism influences the reputation of an organisation and integrity of their work. It gives customers and other organisations the confidence to use services or partner with them.
Professionalism means that funding organisations have confidence that you have the skills to achieve the outcomes you seek and the ability to measure and provide evidence of change.
Professionalism means attracting the best staff and volunteers.
Professionalism means retaining staff, promoting them, and encouraging them in their careers.
Why CIH Canada?
The Chartered Institute of Housing Canada brings a specialized set of professional standards and a learning program to the sector to help professionals gain knowledge, skills, and reflect on values such as equity, diversity, and inclusion. The professional standards and learning program capture and formalize the expertise of senior housing leaders.
How can you pursue professionalism?
Reflect on professional standards – Take the self-assessment
Build knowledge and skills – Study with us and pursue a qualification
Become a member - Choose to be part of a community and commit to a standard of ethics and conduct
Testimonials
Our chartered housing professionals commit to follow a Code of Conduct and undertake Continuing Professional Development (CPD) activities. It this commitment to lifelong learning that is a vital element in improving professionalism within our sector. Where our colleagues challenge themselves to contribute meaningfully, lead the development of solutions facing our housing sector in Canada and serve as an outlet to improve professional competence. Without professionals in our housing sector, I truly believe our housing crisis would be even worse.
Colin Doylend, CertCIH
CIH, with the support and partnership of CHRA, are creating a learning platform that is essential to our field of housing.  This path includes various ways of also advancing a path of continuous learning that is so needed in our rapidly changing housing sector.  This work builds on our many shared technical competencies in housing, our practical knowledge, and our collective experience as housing professionals.
Stephen Giustizia, CIHCM
Learn more about CIH Canada and how it can help you advance your career. Contact CIH Canada General Manager Mary Clarke at mclarke@chra-achru.ca with any questions.