CHRA Welcomes its new Executive Director
Thursday, January 7, 2016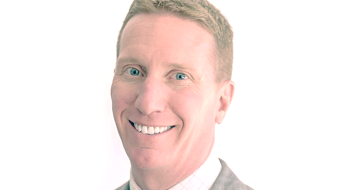 On behalf of the Board of Directors, it's my pleasure to announce the appointment of Jeff Morrison as CHRA's new Executive Director.
Jeff leaves his position of Associate Director, Federal Affairs with Glaxo SmithKline, and before then, served as Director of Government Relations and Public Affairs with the Canadian Pharmacists Association for five years. In this role, he was responsible for advocacy, stakeholder relations, policy development, media relations, and external communication for the association. Jeff has held many other senior positions in the nonprofit world, including President of the Association of Canadian Engineering Companies and Director of Government Relations and Director of Environment for the Canadian Construction Association. Jeff has also worked for the Association of Universities and Colleges of Canada, and several Members of Parliament in the 1990s.
Jeff, who is bilingual, holds a Bachelors of Arts in Political Science and History and a Masters of Arts in science politique canadienne from the University of Ottawa.
Jeff is very active in the Ottawa community, serving as President of the Board of Directors of the Centretown Community Health Centre for two years. He currently sits on the Board of Directors of Operation Come Home and Bruce House. In 2014, he ran for Ottawa City Council in Somerset ward, finishing 2nd out of 11 candidates.

We are thrilled that someone of Jeff's caliber, with significant leadership skills, nonprofit experience and a demonstrated passion for housing issues, will be leading our organization through this time of great change and opportunity.
Jeff will assume his official duties with CHRA on January 18, but can be reached before then via email: jmorrison@chra-achru.ca.
Brigitte Witkowski
President, Canadian Housing and Renewal Association