What will 2019 hold for Canada's affordable housing sector?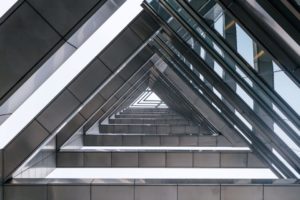 January 10, 2019
By Steve Pomeroy, Senior Research Fellow, Centre for Urban Research and Education, Carleton University
As I thought about the coming year for Canada's affordable housing sector, I thought it might be good to write a blog. However, never one to be accused of being short for words, the blog evolved into an essay, much too long for a blog.
Here is a quick overview of what's in the essay, the long version of which can be found here.
It has been over three years since Minister Jean-Yves Duclos was formally mandated to develop and implement a NHS (https://bit.ly/2BTSPCC) and 14 months since the release of the Strategy. He, along with CMHC President Evan Siddall have delivered many speeches, news releases and headlines, heralding what they assert to be Canada's first ever national strategy and largest ever financial commitment for affordable housing. Housing policy historians might quibble with those assertions, but the main point here is that to date, we have seen very little housing produced under the NHS. Will 2019 finally become the year where we start to see real momentum and real outcomes of the much-hyped National Housing Strategy?
In fairness, it takes time to plan, finance and build housing, and the NHS initiatives were formally implemented only in April 2018. But the glacial pace of implementation is still frustrating for many stakeholders – and more significantly for the many household in deep need, and those on the streets and emergency shelters all across the country. With any luck, 2019 will be the year that Canada's governments put their collective feet on the accelerator and start to show solid progress.
On the one-year anniversary of the Strategy's release, Canada Mortgage and Housing Corporation (CMHC) finally released a progress report on achievements to date. (https://bit.ly/2VpzRwz). Notably, these "achievements" were bolstered by including all activity under the Investment in Affordable Housing, the Innovation Fund and Rental Financing initiative, all programs in place much earlier, announced in the 2016 and 2017 federal budgets respectively. Progress on new initiatives implemented in April 2018 was much more limited: mostly enumerating applications received and those with potential to be approved.
In order to accelerate delivery and outputs in 2019, we must examine, and address, the existing friction and constraints in the housing delivery system – these include limited delivery capacity at the community level (with many small under resourced providers), onerous application processes (particularly problematic for small under resourced providers), and perhaps most significant, the underutilization of provincial and territorial conduits for effective delivery.
A critical issue first step in utilizing the various funding streams that require PT cost matching is how to get the remaining nine bilateral agreements executed. It is now 14 months since the NHS was released. Why has it taken so long to put in place the necessary institutional-legal framework required to implement the NHS?
A key step to building a stronger relationship would be to restore the level of funding under the PT Partnership fund (rebranded from IAH) to the level originally designated in the 2017 budget ($3.1B vs. $1.1B under the NHS). I propose reallocating $2Bill from the National Housing Co-investment Fund, to restore and expand funding to broaden the existing and proven IAH delivery mechanism, led by PTs.
Because of the overlap with PT income assistance and complexities of those systems, I anticipate significant friction and difficulty in negotiating the proposed cost shared Canada Housing Benefit. A much more realistic and practical approach would be to pursue this as a separate federal initiative. This could target either the working poor (to avoid overlapping the morass of welfare programs, and strengthen incentive to work) or target specific federal priorities. One option could be as a way to augment and strengthen the rebranded homeless initiative Reaching Home – the CHB could explicitly fund a housing benefit to enable Housing First programs to access existing housing for which PT welfare assistance housing rates are grossly insufficient.
Notably, ending chronic homelessness is one of the two primary objectives of the NHS, yet only $2.3B out of $40 billion is allocated toward this objective. An amount that is woefully short, and thus doomed to failure. The aforementioned suggestion to design an initial phase of the CHB to specifically target this priority population is one way to assist in affording existing housing. Additional initiatives and funding are needed to expand the supply of purpose-built supported housing for the formerly homeless.
And finally I propose reinstating the enumeration of housing starts for projects explicitly funded under NHS initiatives as part of the CMHC housing starts and completions survey.
Happy New Year!