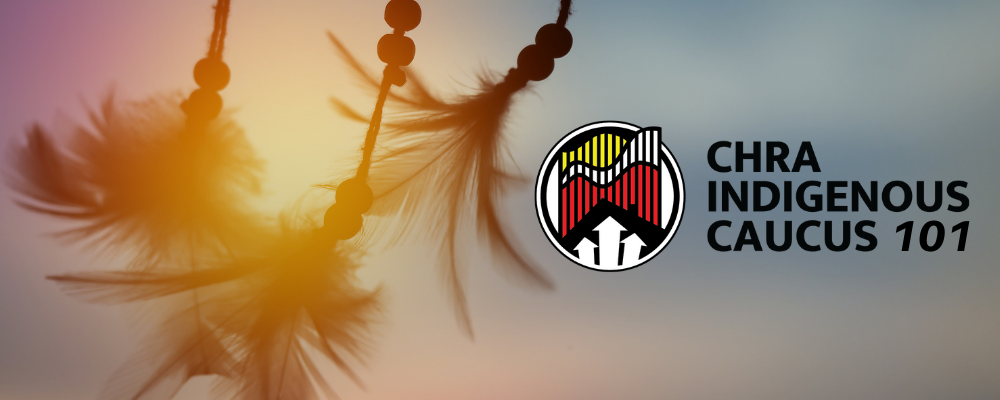 02 Jun 2022
Kimberley Brown, Director, CHRA Indigenous Caucus
Do you want to know more about the Indigenous Caucus? Maybe you're curious about its history and the role it plays at CHRA. Read on to learn more about the Indigenous Caucus and its establishment, purpose, functions, and direction.
Background
CHRA's Indigenous Housing Advisory Caucus was established in 2013 in recognition of the large number of Indigenous-led and Indigenous-serving CHRA member organizations that wanted to work together to create better housing outcomes for Indigenous peoples across the country. Indigenous housing and homelessness service providers across Canada face unique challenges to which they respond with resourcefulness, good management, and innovation. The Indigenous Housing Advisory Caucus tackles these challenges collectively by providing policy advice to CHRA and working together on solutions.
There are over 40 Indigenous Caucus members, with a proud history of experience and expertise in delivering housing and support services to tens of thousands of Indigenous households, many of which are female-led.
The Working Group
While many Indigenous-led and Indigenous-serving organizations comprise the Caucus, the Working Group, led by the Indigenous Caucus Chair and supported by the CHRA Executive Director and Board, is the body that develops and guides Caucus policy and advocacy initiatives.
The current members of the Working Group are:
Justin Marchand, Caucus Chair, CEO, Ontario Aboriginal Housing Services
Robert Byers, Caucus Executive Committee, CEO, Namerind Housing
Margaret Pfoh, Caucus Executive Committee, CHRA President Elect, and CEO, Aboriginal Housing Management Association
Tim Crooks, CHRA Board President, and Executive Director, Phoenix Youth Programs
Patsy Kuksuk, CHRA Regional Director for the Northern Territories, Executive Director, Programs, Nunavut Housing
Richard George, President, Vancouver Native Housing Society
Susan McGee, CHRA Regional Director for Alberta, CEO, Homeward Trust Edmonton
Christin Swim, General Manager, Skigin-Elnoog Housing Corporation
Cora McGuire-Cyrette, Executive Director, Ontario Native Women's Association
Shaun Simms, CHRA Director At-Large, Vice President, People, Culture and Communications, Ottawa Community Housing Corporation
Phil Brown, former CHRA Board President
Louise Atkins, former volunteer CHRA Indigenous Caucus Coordinator
The Working Group meets monthly to discuss national Indigenous housing and homelessness issues. In addition to realizing the implementation of a National Indigenous Urban, Northern and Rural (URN) Housing Strategy, on-going key areas of concern for the Indigenous Caucus include homelessness, the state of the Indigenous housing stock, and widening the existing service gap.
Current advocacy efforts
In April 2022, the federal Budget announced a $300M, 5-year plan to "codevelop and launch an urban, rural and northern Indigenous housing strategy". There remain many questions about this strategy, which continues to be the primary focus of the Working Group's advocacy efforts.
The Indigenous Caucus believes that the creation of a "For Indigenous By Indigenous" (FIBI) National Housing Centre must be a cornerstone of the URN Strategy. Indigenous designed, owned and operated, the FIBI Centre would take a service-based approach to meeting affordable housing and wrap-around services to support the needs of First Nations, Inuit and Métis peoples. The development of this Centre is currently in progress and is the main priority of the Indigenous Caucus working group. Meetings with stakeholders are underway and developments will be shared in the Indigenous Caucus newsletter.
Activities, news, and events relevant to Indigenous housing providers are shared in the monthly Indigenous Monthly newsletter. Visit the Indigenous Caucus webpage to subscribe.
Going forward, we will also be featuring regular Indigenous Caucus updates on the blog. Stay tuned for future developments.