HPC Housing Investment Corporation: A New Way to Finance Affordable Housing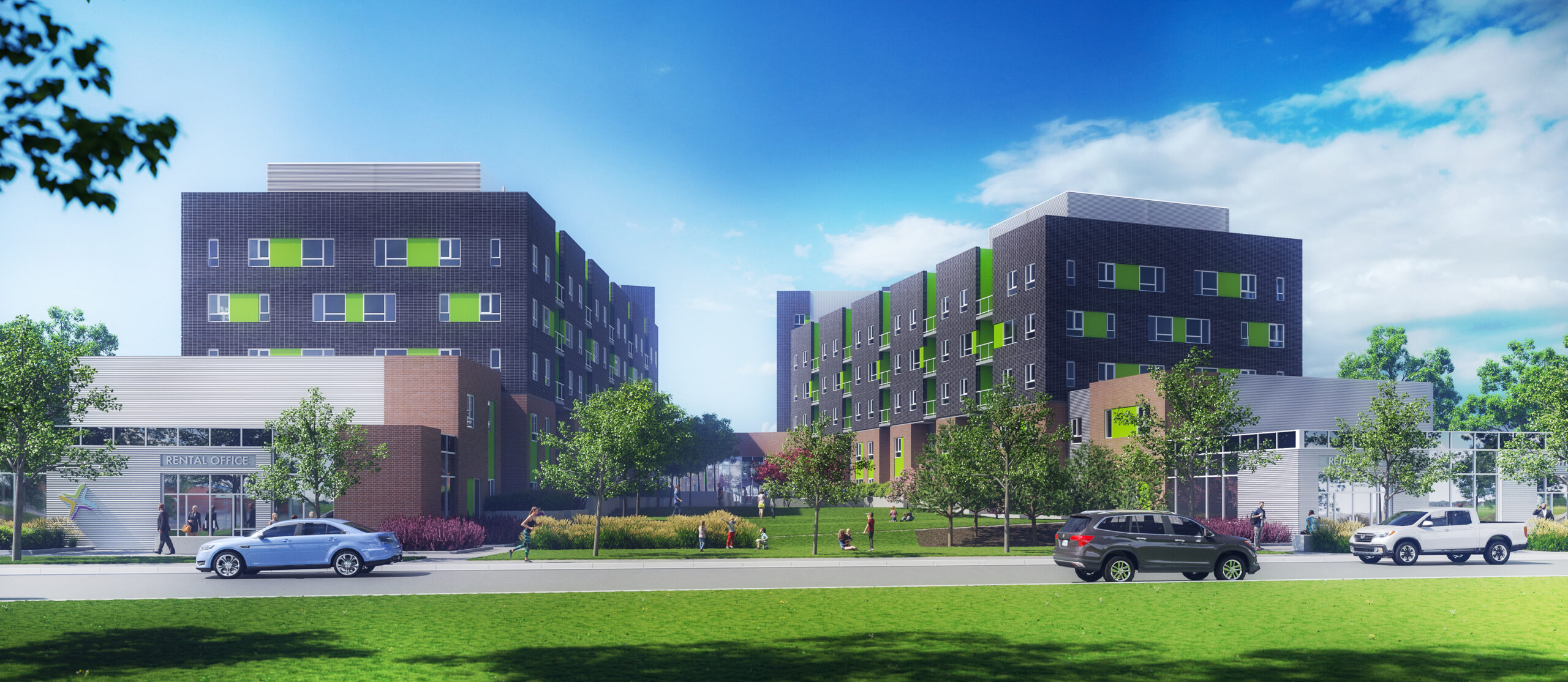 24 Mar 2021
Image provided by GEC Architecture
The HPC Housing Investment Corporation (HIC) announced last week that it closed its second round of financing – a significant milestone for the fairly new housing sector lending institution.  As part of HIC's new Construction Lending Program, it was able to secure $40 million in long-term financing for Capital Region Housing's Londonderry project that will see 240 new affordable homes in Edmonton, Alberta.
What exactly can HIC offer housing providers and how does it all work? We asked Howie Wong, HIC Director and General Manager a few questions to get down to basics and demystify housing finance. Howie will also be a panelist at this year's Congress. For a more in-depth conversation, look out for the session on Navigating Funding Relationships: Success Stories for Providing Innovative Service Offerings.
How do HIC financing tools differ from what is currently available for housing providers?
HIC was created with the goal of addressing barriers that affordable housing providers have faced in accessing low-cost, long-term financing for affordable housing projects in their communities. Traditionally, affordable housing providers looking to finance new builds have only had access to short-term mortgages that they are forced to refinance various times over the life of the project. In those scenarios, providers often take a significant hit on interest rate risk.
HIC seeks to eliminate that risk by offering long-term, low-cost financing – we're talking 30 to 40+ year mortgages that match the timeline of a new build or redevelopment project.
What makes HIC different than established banks and similar institutions?
HIC is not a bank – we are a lender and mortgage broker dedicated specifically to the Canadian affordable housing sector. We bring housing knowledge and financial expertise to help housing providers leverage their assets so they can meet the housing needs in their communities.
Our business model is simple; we add up the financing needs of the sector by grouping housing redevelopment projects that have similar timelines. We need to obtain a critical mass (usually in the range of $30 – $40 million) in order to borrow from the capital markets. This allows us to negotiate directly and obtain "wholesale" rates on fixed, long-term financing that we can then re-loan to the sector much like a mortgage.
What are some examples of projects funded by HIC?
Our first round of borrowing closed in February 2019 and was focused on take-out financing. Take-out financing is basically a long-term mortgage loan at completion of the construction phase. That first round was valued at approximately $33 million for projects in British Columbia (Railyard Housing Cooperative, 135-unit affordable housing building) and Alberta (Parkdale Housing Development Project which created 136 homes for low-to-moderate income families).
Last week, we were pleased to announce the close of our second round which consisted of a new Construction Lending Program. Through a $40M Social Bond offering we were able to provide financing for Capital Region Housing's Londonderry project that will see 240 new homes in Edmonton, Alberta.  HIC provided a 40-year fixed mortgage that covers both the construction and take-out phases at a fixed rate of 4.36%. HIC raised the funds in the capital markets through the sale of $40M in Social Bonds to Canada Life.
What exactly is a Social Bond?
Social bonds are a form of debt that allow investors to help raise funds for projects with positive social outcomes. According to S&P Global Ratings, "Recent growth in social bond issuance indicates that the COVID-19 pandemic has not turned issuers' or investors' attention away from sustainable finance — rather, interest seems to be growing."
In the case of affordable housing, it is very easy to show the positive impact – so this is an area that investors are particularly interested in, which gives us some negotiation power. At HIC, our role is to bridge the gap between the housing sector and the capital markets so that we can ultimately build more affordable housing across Canada.
What are some of the challenges HIC has faced?
Being a fairly new organization, there is certainly a lot of work that happens behind the scenes to line up successful rounds. There are many players and partnerships that need to be forged, including a mix of grants and government funding required to get projects off the ground. While these partnerships are essential, the more people involved sometimes means things move a little slower than we would like.
The global pandemic also significantly delayed our plans last year – as most organizations experienced. It certainly made the job of lining up projects more difficult with the uncertainty around shut downs having a direct impact on our project pipeline.
What's next for HIC?
We already working on upcoming rounds targeting $256 million or so over the coming year. Some of this will be take-out financing but also hoping to see more blended construction projects as well. If you are a housing provider with a new affordable housing project in the works, we want to hear from you – visit housinginvestment.ca for details.
Howie Wong has been Chief Executive Officer of Housing Services Corporation since 2013.  He is also on the board of several financial service organizations dedicated to the Canadian affordable housing sector:  Encasa Financial Inc (an investment fund manager), HPC Housing Investment Corporation (a lender and mortgage broker) and HSC Insurance.