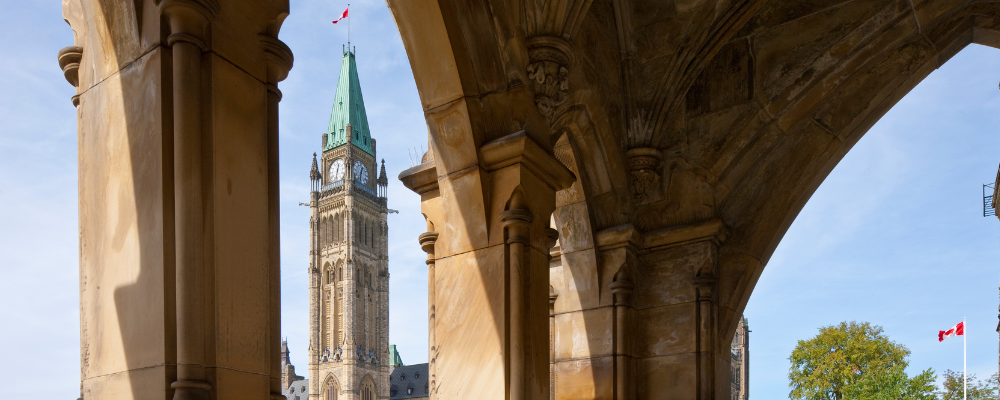 Fall 2023 Advocacy Update
19 Oct 2023
Jacob Gorenkoff, Director, Policy & Government Relations
Canada is grappling with a dramatically worsening housing crisis, characterized by rapidly rising housing costs, particularly affecting individuals with lower incomes. It's a crisis so severe that the Canadian Rental Housing Index estimates that 1.6 million (or 33%) renter households can't afford housing at market rates.
The solution? Dramatically increase Canada's supply of community housing.
The CHRA staff team has been hard at work advocating for policies and programs that will support your efforts to ensure everyone has a safe and affordable place to call home.
Over the last few months, we have taken dozens of meetings with the Prime Minister's Office, other Ministers' offices, Parliamentarians, CMHC, and multiple federal departments.
We've built relationships with Members of Parliament and Senators to champion affordable housing at Parliamentary committees and on the House and Senate floor.
We submitted a pre-budget brief to the House of Commons Standing Committee on Finance, and have raised awareness of the pressing needs of the community housing sector with government officials and the media.
Curious about what we've been advocating for? Here's the Clif's notes:
1. Generating a Stable Pipeline of Community Housing Projects
Inflation, rising interest rates, and escalating building costs have made it increasingly challenging to create community housing. Federal funding has also diminished, creating a dire situation where building community housing through Canada Mortgage and Housing Corporation (CMHC) programs has become incredibly difficult.
To address this issue, CHRA has recommended that the government replenish and increase seed funding, (pre-development contributions), commit to a multi-year Rapid Housing Initiative, and re-capitalize the National Housing Co-Investment Fund.
2. Delivering Housing for Urban, Rural, and Northern Indigenous Peoples through NICHI
The establishment of the National Indigenous Collaborative Housing Inc. (NICHI) in December 2022 signifies a significant step toward this goal. NICHI is governed by representatives from Indigenous-led organizations at national, regional, and local levels and is uniquely positioned to design and deliver a housing strategy tailored to Indigenous needs.
To ensure the success of this initiative, CHRA has recommended that the government support a for-Indigenous, by-Indigenous urban, rural, and northern (URN) housing strategy. This strategy should be aligned with the United Nations Declaration on the Rights of Indigenous Peoples Act and NICHI should be recognized as the long-term delivery partner for the $4 billion URN Indigenous housing commitment in the 2023 federal budget.
3. Investing in Preserving Housing Affordability
The gap between housing supply and demand has widened, particularly affecting low- and middle-income renters. To address this issue, CHRA proposes the creation of an Affordable Rental Preservation Trust, supported by private and charitable impact investors, as well as private market asset owners.
This trust would secure low-interest loans and equity investments from the government, retaining up to 10,000 existing moderate rent homes. CHRA also suggests exploring tax incentives for private rental real estate owners to sell assets to the non-profit sector, further preserving affordability.
4. Creating a "Team Canada" Housing Industrial Strategy
CHRA acknowledges that the federal government alone cannot solve Canada's housing supply shortage. To address this, CHRA recommends a collaborative approach involving all levels of government, the affordable housing sector, and private organizations.
Key aspects of this strategy include leveraging federal infrastructure investments to incentivize affordable housing development, improving intergovernmental coordination to achieve a truly national housing strategy, and incentivizing affordable housing creation through tax policy changes.
Want to read more about CHRA's recommendations to the federal government? Check out our advocacy page!