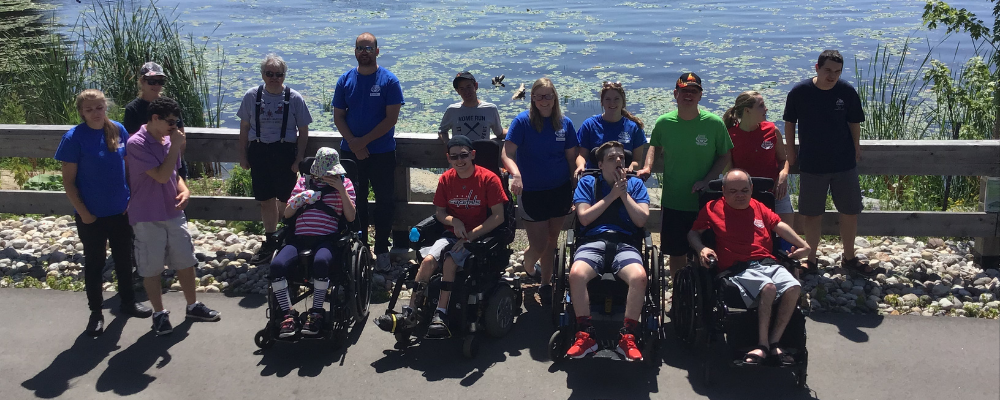 CHRA Member Profile: Extend-A-Family Kingston
10 Mar 2022
By Leah Blunden, CHRA Communications Manager
'CHRA Member Profiles' is a feature on the CHRA blog that examines innovative service models and approaches in the community housing sector.
Extend-A-Family Kingston (EAFK) provides access to services, supports, programming, and more to individuals with disabilities and their families in Southeastern Ontario. In this CHRA Member Profile, we'll learn about EAFK and how it serves its communities.
Mission
Extend-A-Family Kingston was founded in 1981 with the overarching goal of helping individuals with developmental disabilities integrate into their communities. Now, EAFK serves a large client base in Southeastern Ontario, offering a wide variety of supports and services to clients and their families.
Mission Statement
Extend-A-Family Kingston is a registered charity providing individuals with disabilities and their families with coordinated access to regional services, respite, inclusive programs and opportunities for personal growth, development and achievement of life goals.
Family support services
EAFK's Family Support Program provides tailored supports and services for families with children who have developmental disabilities including:
navigating services
assistance in completing funding application for respite
assistance with short- and long-term planning
transition planning
referrals to other community agencies
community education and family networking opportunities
highly supportive school year programs and summer camps
Programs
Extend-A-Family Kingston's programming provides social interaction, learning, recreation, and supports for adults and children with developmental disabilities. When in-person programs were suspended due to COVID-19 pandemic, EAFK was able to pivot much of their programming to a virtual format, allowing them to continue to provide learning opportunities and social interaction to their clients during the pandemic.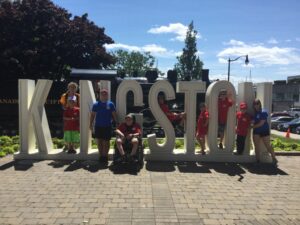 Adult Day Program. EAFK's Adult Day Program helps adults with developmental disabilities to develop life skills that foster independence and help them integrate into their communities. Activities offered by the Program include arts and crafts, gardening, swimming, dance, music, and computer literacy skills.
Children's Programs. EAFK offers programs for children aged 4-21 on Saturdays, PA days, and school breaks with activities including swimming, art, sports, picnic lunches in the park, baking, and science activities. EAFK's Minecraft, Fortnite, and Movie Mates (and Social Scrapbook, which is currently not available) programs allow kids with these shared interests to connect via a series of six to eight sessions throughout the year.
EAFK also offers a Children's Summer Camp Program that welcomes children with and without disabilities to come together for weekly activities such as swimming, arts and crafts, sports, singing, and dancing, plus community outings including trips to the beach, local attractions, and water parks.
Passport. Funded by the Ministry of Children, Community and Social Services (MCCSS), Passport funding provides services and supports for adults with developmental disabilities, helping them interact with and integrate into their communities.
Transitional Aged Youth Program. The Transitional Aged Youth (TAY) Program prepares youth for the transition from child developmental services to adult supports and services funded by the MCCSS. EAFK partners with MCCSS, community services, and developmental agencies to deliver the Program, which actively seeks out and addresses gaps in services for youths aging out of child services.
Developmental Services Ontario
Developmental Services Ontario connects adults with developmental disabilities to supports and services in their communities through its nine locations across Ontario. Extend-A-Family Kingston administers Developmental Services Ontario South East Region. (DSO-SER), serving the communities of Hastings, Prince Edward, Frontenac, Lennox & Addington, Leeds & Grenville, and Lanark.
EAFK/DSO-SER serves those eligible for supports by:
providing information about available services and supports and how to access them
helping clients and/or their support networks apply for services
acting as members of the urgent response process for the South East Region
maintaining the adult service registry and waitlist for the Region
Anyone can contact DSO for information about what services and supports may be available for adults with developmental disabilities in the South East Region, for information about how to access services, and for information about relevant legislation.
Housing Navigation
The DSO Housing Navigator collaborates with community agencies to help adults with disabilities find individualized housing options. The Housing Navigator also champions innovative housing solutions and develops community resources and creative strategies to find housing options for those eligible for Developmental Services.
Community Garden and Hydroponic Greenhouse project
Extend-A-Family Kingston's (EAFK) Diversity Garden is an accessible community and sensory garden designed to be a community development hub that encourages social connections, increases participation, and creates opportunities for social intergenerational and cross-cultural interactions, recreation, exercise, and education.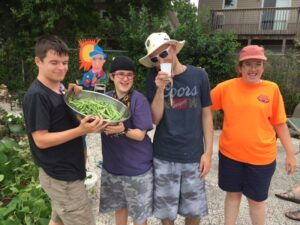 EAFK was recently selected by the City of Kingston as one of the three projects supported by the Kingston Community Climate Action Fund. EAFK will install a Dunya hydroponic greenhouse in the Diversity Garden which will expand the organization's garden space, allowing them to grow a variety of fruits, herbs, and vegetables year-round.
The Dunya greenhouse lowers impact on ecosystems while increasing crop productivity with minimal carbon footprint and lowering the emissions produced by transporting produce. Each Dunya hydroponic greenhouse is a self-contained, climate-controlled environment that is scalable for hydroponic farming. The addition of one unit will double EAFK's current community garden and significantly increase their produce yield. In the long term, EAFK hopes to add a total of seven units.
As member of Kingston Community Garden Network through Loving Spoonful, EAFK donates to marginalized populations through Martha's Table as well as to individuals with disabilities and their families. The Dunya greenhouse expansion will help feed close to 500 individuals or 120 families annually while training 40 participants in gardening techniques and practices.
EAFK is a community leader in Southeastern Ontario, providing critical supports for individuals with developmental disabilities with a focus on bringing people together to foster cooperation and kinship in the communities they serve.
This post was written in collaboration with Extend-A-Family Kingston.
Learn more about Extend-A-Family Kingston.