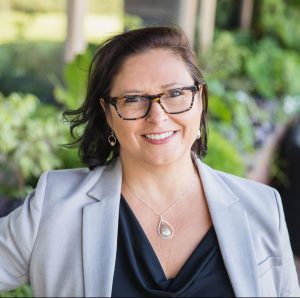 Vice President, Regional Director, Alberta
Executive Director, Homeward Trust
Susan is the Chief Executive Officer of Homeward Trust Edmonton. She was appointed Executive Director of the Edmonton Joint Planning Committee on Housing (EJPCOH) in July 2005, and assumed Executive Director responsibilities for the Edmonton Housing Trust Fund in June 2007, overseeing the consolidation of these two organizations under the new banner of Homeward Trust in 2008.
Under her leadership, Homeward Trust Edmonton has undergone significant growth to meet the requirements and expectations of an organization mandated to implement a plan to end homelessness.  In the first five years of implementing Edmonton's plan, Homeward Trust developed a Housing First program, funding several agencies to provide access to housing and supports for over 5,600 individuals. Several capital projects are underway, including permanent supportive housing for those requiring a high level of supports, and additional services have been added to augment the capacity of existing agencies.  Homeward Trust emphasizes the importance of culturally informed services and strives to ensure Indigenous organizations and individuals are active partners in addressing homelessness as experienced by Indigenous community members.
Prior to Homeward Trust, Susan served as Executive Director for the Edmonton Downtown Development Corporation (DDC).  During her 13 years with the DDC, she oversaw the implementation of several significant projects which have contributed to the renaissance of downtown Edmonton. These included the Alberta Main Street Programme, the retention of the City Market downtown, establishing the Arts District Partnership, and partnering on numerous community based initiatives. In addition to her professional work, Susan has been an active member of the community, volunteering on various committees and boards, and is committed to supporting other cities undertaking the challenging task of ending homelessness. Susan received her B.Sc. in Architecture from Ryerson University, Toronto, and has an MBA through the Edinburgh Business School of Heriot-Watt University.  She is a recipient of the Alberta Centennial Medal and the Diamond Jubilee Medal.