CHRA convenes partner gathering and meets with Minister Sohi
Thursday, December 17, 2015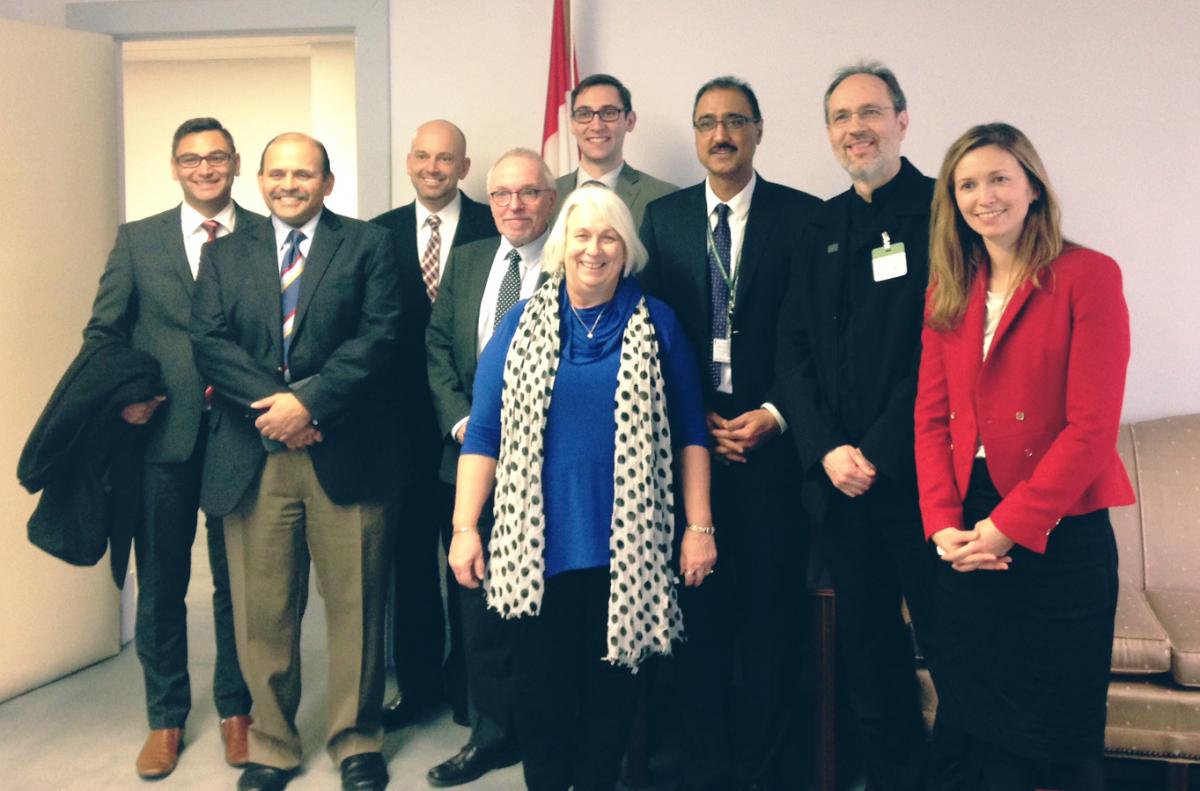 Earlier this week, CHRA convened a 2-day meeting with members and partners of the housing sector, including the Co-operative Housing Federation of Canada, the British Columbia Non Profit Housing Association (BCNPHA), le Réseau Québecois des OSBL d'habitation (RQOH), the Ontario Non Profit Housing Association (ONPHA) and the Canadian Alliance to End Homelessness (CAEH). At this gathering, the group explored opportunities to enhance alignment and coordination as a sector in order to advance a strong housing agenda with the federal government.
While in Ottawa, CHRA secured a meeting for the group with Minister of Infrastructure and Communities, the Honourable Amarjeet Sohi, Associate Deputy Minister Yazmine Laroche, and ministerial staff. The Minister was attentive and supportive, pledging to work closely with housing stakeholders to determine social infrastructure allocations.
Over the past few weeks, CHRA has connected with dozens of federal officials, including Adam Vaughan, M.P. and Parliamentary Assistant to the Prime Minister, Marjolaine Boutin-Sweet, NDP Whip and Housing Critic, and newly-elected Fredericton M.P. Matt DeCourcey, as well as ministerial policy advisors.
CHRA looks forward to meeting with the Honourable Jean-Yves Duclos, Minister of Families, Children and Social Development (responsible for CMHC). CHRA is working with his office to secure a meeting date in the near year.
It should be noted that the new government is still in the midst of staffing key positions and getting briefed on priority files. However, with a Federal Budget expected in March, CHRA is not wasting any time in conveying its asks for the affordable and social housing sector, for the short and long term.
CHRA will continue to count on its members in early 2016 to help drive this message to Members of Parliament in all parts of the country.