CHRA currently offers a number of programs specifically aimed at supporting Early Career Professionals though opportunities to learn, engage, network and present their research to the national housing community.
Mentorship

The Chartered Institute of Housing (CIH) Canada, Canadian Housing and Renewal Association (CHRA), and Housing Partnership Canada (HPC) are introducing the Housing Professionals Mentorship (HPM) Program.
This program is designed to connect experienced housing professionals with those who are ready to take the next step in their professional journey, or graduate students whose research is focused on housing or homelessness in Canada. The goals of the Housing Professional s Mentorship Program include: the building of strategic networks, enhancing leadership competencies, and sector capacity growth, among others.  As with all mentorship relationships, there is value for both mentees and mentors.
Applications for 2020 are open. Click here for more information.
Learning
Early Career Professionals at CHRA's Congress 2019 
Early Career Professionals, including graduate students with a concentration in a housing related area, and housing sector professionals, are encouraged to submit proposals for workshop sessions at the 51th National Congress on Housing and Homelessness, taking place April 2 to April 4 2019 in Victoria, BC.  Each year we develop a unique program of over 40 concurrent workshops, plenary and learning sessions, mobile tours and keynotes to meet the educational needs and interests of our members and participants from across the affordable housing and homelessness community. The Congress 2019 Call for Proposlas is now closed.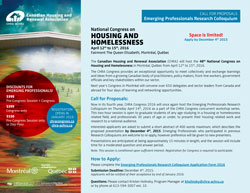 Housing Leaders Challenge: Managing Change from the Ground Up
During the 2017 CHRA Congress Innovation Forum, a panel of Canada's early career professionals made good on a 'Housing Leaders Challenge' that drew upon their experiences in housing related research, business, partnerships and front line service delivery. Panelists addressed evolving issues in their respective fields, the implications of affordable housing to the 'millennial' generation, and challenged issues of workplace change, sector capacity growth and career development.
Fundamentals of Housing Policy & Governance
This condensed, one-day course is designed to build professional development through a comprehensive overview of Canadian housing policies, programs and institutional operations. Topics include housing policy as related to urban, social and economic outcomes, housing markets, housing need, and the changing role of governments in the delivery of Canadian housing policy.
Taught by Steve Pomeroy, President, Focus Consulting Inc., this course is open to all CHRA delegates, though Early Career Professionals can take part, either independently or through work, as a significant investment in their learning and development.
Networking
Exclusive Early Career Professionals Lunch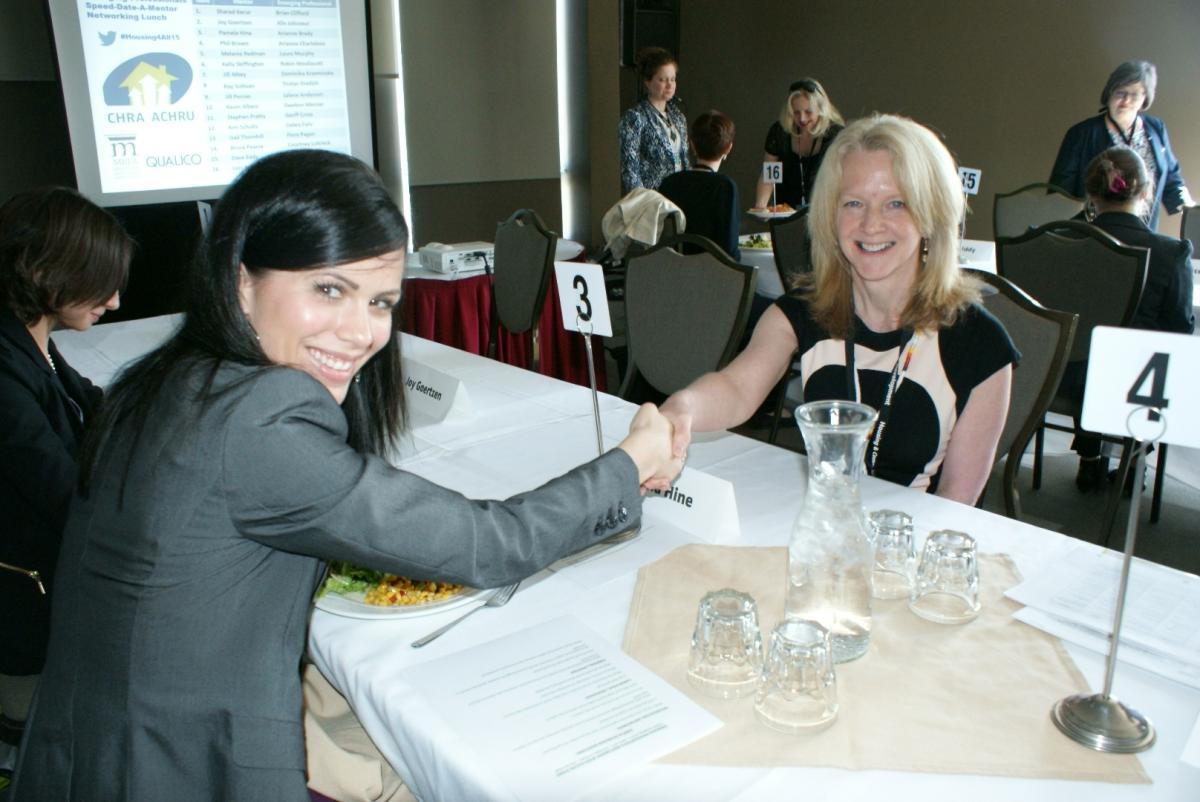 An opportunity to networking with and and to learn from other Early Career Professionals at Congress 2019.
Emerging Professionals Pub Night
This meet and greet, held at CHRA Congress, allows fellow Emerging Professionals to meet and mingle in a casual and relaxed atmosphere.
Support
Early Career Professionals CHRA Congress Bursary
Emerging Professionals can apply for financial assistance to attend CHRA Congress. Bursaries are allocated on a first come, first served basis, and provide significant discounted savings to allow students and young professionals the opportunity to participate at Congress.
Congress Rates for Early Career Professionals:
Pre-Congress Sessions (not including the Housing Course) + Congress: $425
Congress Only : $320
Pre-Congress Sessions or Day Pass : $170
For more information on Congress rates  and Bursaries for Early Career Professionals. 
Membership
CHRA welcomes Early Career Professionals to join our national network of housing sector organizations, and to receive membership benefit in return, such as access to our monthly newsletter, webinars, special events, programs and Congress savings.
For more information on joining CHRA.
CHRA continues to explore new ways to collaborate and expand our Early Career Professionals program that will increase opportunities for participation and engagement.
For more information contact:
Dominika Krzeminska, Director, Programs & Strategic Initiatives
dkrzeminska@chra-achru.ca | 613.594.3007 ext. 10