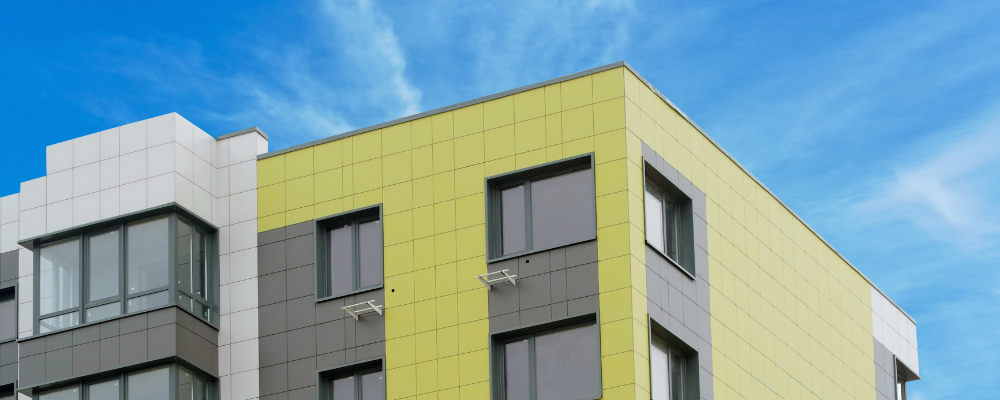 Creating Homes that Work for Everyone: Learnings from inclusive housing design projects
This past April, the 2023 CHRA National Congress featured an amazing lineup of sessions that delved into some of the biggest issues facing Canada's housing and homelessness sector. Speakers Suzanne Le, Executive Director of Multifaith Housing Initiative and Veteran's House Canada and Rebecca Siggner, Manager of Research at BC Housing, joined us to discuss serving populations with diverse needs and shared tools and strategies to inform inclusive design for supportive housing. Read on to learn more.
Veterans' House Canada: Helping homeless veterans
Suzanne Le, Executive Director, Multifaith Housing Initiative and Veteran's House Canada
Veterans' House Canada is a first-of-its-kind initiative that helps homeless veterans build a better future by providing permanent, affordable, and supportive housing. Veterans' House Canada was incorporated in 2020; the Andy Carswell Building opened in February 2021. They are currently the only organization in Canada offering permanent and supportive housing and support programs specifically designed for homeless veterans.
The Veterans' House Program provides a unique veterans-only setting, where residents live within a supportive community of military peers in a recognizable military environment. Support services are offered to help formerly homeless tenants stabilize and thrive. The Andy Carswell Building was built and occupied in less than 18 months and came in under budget (approximately $11.5M construction). The residence was built to Passive House standards, which helps minimize ongoing operations and maintenance costs.
To design suitable housing and services, Veterans' House considered what makes the needs of homeless veterans unique. They noted that veterans:
had lived a very specific military lifestyle and culture (discipline, teamwork, self-sacrifice, hierarchy)
had often experienced traumatic hardships and challenges including operational deployments
experience difficulty adjusting from the military lifestyle back to a civilian lifestyle
To meet these needs, Veterans' House decided that its services would establish a familiar culture of community and routine, create opportunities for contribution and learning, provide safe spaces and support, and foster a sense of pride among tenants.
To this end, the design of the Andy Carswell Building's community spaces includes:
rehabilitation/ fitness spaces
flexible multi-purpose spaces (interior & exterior)
laptop/games sign-out vs. designated activity rooms
secure building access
space for support dogs
quiet spaces
The landscape design incorporates:
an outdoor BBQ area and garden adjacent to the multipurpose room
an enclosed dog run area
safe, tranquil spaces with adequate exterior lighting
secluded outdoor smoking spaces on the property
bicycle lock-up
Partnerships are key to providing the supports and services, including onsite mental health and addiction supports, necessary to Veterans' House residents. Partner organizations include The Royal Canadian Legion, Ottawa Salus, Soldiers Helping Soldiers, Veterans Affairs Canada, Commissionaires Ottawa, Canadian Forces Morale and Welfare Services, True Patriot Love, and Ottawa Police Services.
Veterans' House provides a model for organizations looking to provide housing and services for specific populations.
Take a virtual tour of the Andy Carswell Building.
The Importance of Design for Community Acceptance of Supportive Housing
Rebecca Siggner, Manager, Research, BC Housing
Gaining community acceptance is key to implementing successful supportive housing projects. BC Housing developed its Community Acceptance of Non-Market Housing Toolkit to "help non-profit housing providers prevent and address common site selection and design concerns raised by communities related to non-market housing".
Community consultation is essential in the planning stages of a new non-market housing development. In some cases, neighbours of proposed non-market housing developments may raise concerns about the introduction of non-market housing to their area. Concerns may be raised by residential neighbours or nearby businesses, schools, and other community amenities. These concerns might include safety issues, decreased property values, increased loitering, and increased noise.
Site design can play an important role in mitigating community concerns. BC Housing's Toolkit includes several tips. Here are some examples of those tips in action:
The design of Cardington Apartments in Kelowna includes both an art feature on the building exterior and a social enterprise coffee shop. With these design features, Cardington Apartments has participated in local art tours and the Taste of Kelowna, helping the site become part of the fabric of the community. Neighbours also regularly stop by the coffee shop, providing an opportunity for neighbours and residents to get to know each other.
Camas Gardens in Victoria has 24/7 staff on-site to provide supports to residents. The building design includes large windows in front of the front desk, allowing staff to see out to the street. Having eyes on the street 24/7 is an asset to the whole neighbourhood.
It is important to engage with the community to ensure their concerns are addressed in the design stage. Designing for community acceptance can pre-emptively solve many of the potential issues communities may have with a supportive housing development.
Learn more about tools from BC Housing.
Inclusive design is a necessary component of supportive housing developments. Taking the time to consider what it takes to create suitable spaces for a variety of residents with varying needs and how the development will impact the community is critical to both resident experience and success, as well as wider community acceptance.
This post was written in collaboration with session speakers Suzanne Le and Rebecca Siggner